Christian book review: The Place Of Voices by Lauren Lynch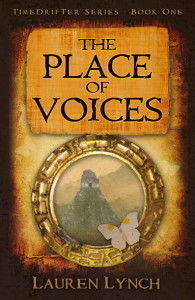 It must be a record for me—two chick-lit books in a row. Of course, my definition is probably very different than most. For me it's a book about relationships and the characters don't do anything—no saving the world, getting the girl, eliminating an enemy, or anything like that. There's no swords or sorcery, no magic, no palace intrigue, no foreign worlds, no space travel, or anything like that.
It's just an excellent story.
Those who have read my reviews know that I do not like poetry, lyric fantasy, or time travel. But it is done well in this book. Those who like this type of book will really enjoy these three characters and the allegorical Lord who changes their lives. It was a little struggle for me, but I'm glad I did.
The characters are marvelous. The only trouble I had with it was trying to figure out what was going on. One I realized there was nothing happening of the type I normally enjoy, I was fine.
Spiritual level: allegorical evangelical
There's a strong allegory of our Messiah. The Holy Spirit is not seen. But, spiritual truth is readily apparant. This is very well done.
Please follow and like us: