In the Reality Calling Bookstore, Vetted Christian Action Adventure fiction can teach Truth. Prior to focusing on Christian fiction, I read this genre a lot. But, I was so tired of serial fornicating heroes and heroines. I was sick of garbage mouths [even though I have that tendency also]. The vividly graphic brutality took things far over the top. This was an ugly hopeless reality.
Some of this is edgy Christian speculative fiction
It may be raw in places, but Vetted Christian Action Adventure fiction does not condone sin, at all. The heroes may be converted in the book, but earlier sin is not titillating or graphic. The heroes and heroines are examples of Godly men and women. They share how a believer would act in the typical action/adventure type of scenario. In redemptive and spirit-filled fiction, trials and troubles are often rough. Characters do not walk in faith easily or lightly. These men and women battle realistically in the spiritual warfare all Christians are involved with [whether they are aware of it or not]. This is a reality of hope and promise.
Vetted Christian Action Adventure fiction
If you're like me, the title Mark Romang offers incredible new thriller gets your mind a bit excited. This man gave us the Battle Series — an outrageous spiritual warfare thriller. He also wrote The Grace Painter & The Treasure Box which are also solidly Christian thrillers.
Blurb: "Investigative journalist Lauren Kramer, a rising star in the Cable TV news industry, has just been given the assignment of a lifetime. Find an angel and interview him, and do it within a four-week window.
"Lauren's target is a mysterious being who has rescued people from peril all over the world, only to disappear without a trace soon after performing the miracle. Armed with various newspaper accounts of the alleged angel's exploits, an artist rendering of the angel's face, and assisted by a kindly seminary professor specializing in angel studies, Lauren hits the road in an all-out effort to do the impossible and acquire the interview.
But Lauren soon discovers she isn't the only one searching for the hero. A secretive group of people have spent large sums of money trying to capture him. And the more Lauren learns of these dangerous individuals and their plans to alter the planet, the more convinced she becomes she's chasing the wrong story altogether."
Here's a Christian thriller with the bones of a Clive Cussler book. Brody is a hero like I wish Dirk Pitt could emulate. The differences are stunning and Brody shows far greater character strength and power. This book takes place in the real world—unlike the commercial fiction thrillers and their worlds of wishful thinking. I don't want to spoil anything, but the characters are compelling, the action is exciting, the plot gets past the suspension of unbelief threshold very quickly.
---
Action/Adventure, Romance [print & Kindle]
"They desire me – They hate me – They molded me – They tortured me – They used me
I can't give up because I'm different now. I will never give up exposing the truth of who they are!
Shoot me – Poison Me – Chase Me – Restrain me – Terrorize Me
I don't care anymore. I've been redeemed and I'm standing where my God has placed me.
I know the evil you've done. You know who you are. I'm not running. Come and get me!
A highly trained Russian assassin……….
An ex-pop superstar singer who just won't be silenced………..
A New World Order, who plans to destroy what God has redeemed……..
All come together in a story of redemption that features faith, action, and a romance that bullets can't kill.
Christian Speculative Fiction at its Best!
---
The NanoStealth Series by Vikki Kestell
To complete the series, Book 3, Stealth Power, arrives June 3.
Book 1 started a bit slow for me. It's not that I disliked it. The main character, Gemma, is a bit whiny. That does get old very fast. But it wasn't long before I was into the characters and the story.
By book 2, I found myself head-long involved. In fact, Vikki did something I haven't experienced for several decades. She produced in me that old, "That's really cool! I'd love to be able to do that," reaction.
I remember the first time that happened, with telepathy, back in the 1960s. Not so much telekinesis as telepathy following close behind teleportation. The Nanostealth series grabbed me in the same way. Wonderful!
The Christian walk is demonstrated realistically. The tale reaches for spirit-filled, but it hasn't gotten there yet. It's certainly redemptive, by the end of book two. It's always tricky doing this with a scifi-fantasy world. But she handles it well. The suspension of dis-belief comes quickly.
Vikki even moved me past my dislike for Gemma into genuine affection. It's a really good story.
---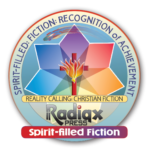 Action/Adventure, Urban Fantasy, Romance
This is one of the best series I have ever read. John Andrews has taken his experiences with the outlaw biker culture in southern California and made them into spirit-filled fiction of the highest order. They read like a true tale, but I'm not sure that's really the case. They are wonderful, powerful, transformational fiction.
The Outlaw Preacher series: Ride from darkness to light with the legendary "Nine Ball" and the notorious Doomsayers outlaw motorcycle club. High speed violence and evil relentlessly pursues his soul from the gates of Folsom prison to the wild streets of Southern California. Hang on tight as this outlaw biker struggles to break free from his life as a violent marauder to answer the call of God. Journey with this death defying evangelist through desolation and pain to the mountaintops of blessing. Once you're in this spiritual warfare street fight, there's no turning back so grab your helmet, you'll need it! Book 1
The blurb does not overstate the reality of the story. These are three books you'll want to read. They'll bless you!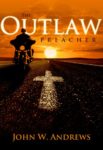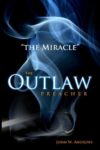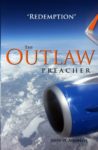 Amazon Print & Kindle Links: The Outlaw Preacher • The OP—The Miracle • The OP—Redemption
---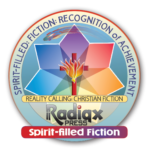 Science Fiction, Fantasy, Action/Adventure, Romance
Our story begins with a boy named Roric. Raised sheltered in the countryside he is ill prepared for the event of watching his family die violently, only to then see his entire world crumble as everything he thought he knew is turned to fantasy and he is forced to find himself chained into the life of a slave. A slave struggling to survive in the gladiatorial arena where every match means death for someone, but he survived and one day he escaped.
A Warrior's Redemption is the tale of one man's journey from being a slave to becoming a warrior, who changes the fate of an entire world. It is a story of intrigue, honor, passion and the hope of redemption that is available to all and not just in fantasy. In the story we follow Roric, as he becomes a man and then a leader and eventually a legend. This book is but the beginning of an epic fantasy saga that spans five books in length. The underlying message of, A Warrior's Redemption, is the story of life that many of us face, but few choose to except.
This was his first series. A review is here. This is epic fantasy on a far planet with more action than you can handle and spectacular romances.



Amazon [print & Kindle] Links to individual books:
A Warrior's Redemption • A Warrior's Journey • A Warrior's legacy • A Warrior's Return • A Warrior's Revenge
---
Action/Adventure, Urban Fantasy
From Book 1: To whom much is given, much is expected. Discharged war hero Andrew Maddix learns this lesson firsthand. The ex-SEAL thought he'd put his civilian life in order when he agreed to become the pastor of a small church in Utah. But all hell breaks loose when he discovers demons living inside the church building. Worse, Maddix learns he's been chosen by God to lead a resistance against Satan. Armed with a flaming sword given to him by the archangel Gabriel, and a pouch of manna that enables him to see the spirit world, Maddix will fight back against the darkness smothering the world.
These books are great fun!
Here's the review on books 1 & 2: They are not nearly as radical as Guy Stanton's books, but the spiritual warfare is well done even with the bow to Hollywoodisms. Originally, I found myself getting upset about the unreality of the spiritual warfare. I've been involved with this type of spiritual battle many times. It's just a normal part of daily Christian living. I've written about this a lot over the years. Here's something on cleaning up your workplace.
The characters are not familiar with the gifts listed in 1 Cor 12, but they go far beyond the normal life experience of a typical evangelical. With that given, this is a very realistic book. The battle scenes with the demons are quite intense and plausible [given the rules of the book]. Mark tells us before the book begins that we cannot physically fight demons, but that he has used this device to tell the story better. On that basis, these are very realistic spiritual battles.
On a more serious note: Exorcism is usually called deliverance in my Christian circles, but for the true believer it is no big deal. The person born from above, praying in the name of Jesus, filled with the Holy Spirit, has absolute authority over the Creep and his hordes. No shouting necessary. Just tell them to go, and they are gone—depending on your faith.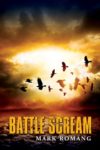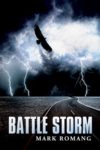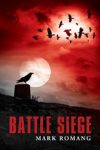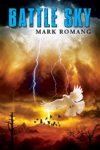 Individual Book Links: Battle Scream  • Battle Storm • Battle Siege • Battle Sky
---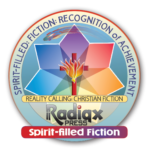 [print, hard cover, & Kindle versions]
I would like to give the Spirit-Filled Fiction Award of Excellence to Anita Estes for her book The Dividing Stone. —Deborah Dunson
The blurb:
A sinister, dark force hovers over the unsuspecting valley when Margo Pierson discovers a tattered letter illuminating a mysterious ancestor and warning them of "a diabolical evil that stalks this town." Though preoccupied with preparations for the prestigious craft show, Margo, the young potter, is catapulted into a quest to unearth the truth and expose the uncanny murder of her namesake. Unwittingly, she and her companions stumble upon an ancient stone that holds the secret to both the past and present dangers. Caught off guard by her nemesis, Bill Guiles, he kidnaps Ms. Pierson and attempts to erase all she discovered of the secret society. Will their plans be thwarted? Will havoc be the new order? Will relationships be ruined and marriages annihilated? As the forces of good and evil engage in a spiritual battle in the heavenly realm, can Margo survive and foil the deadly curses set in motion centuries ago? Come join Margo Pierson and friends for a roller-coaster ride and supernatural adventure of your life! The Dividing Stone No one can escape it.
Some of my favorite books are those which have a spiritual warfare element. There is a lot going on around us that our natural eyes cannot perceive. That is why I was excited to read The Dividing Stone. This book shows you that the enemy is actively working to destroy marriages, divide churches and utterly destroy people's lives.
In this story you will see how satan will make something appear good that is actually bad, and that is how some believers are deceived. Deception comes in many forms and you can see it working in the lives of these characters. They allow the spirits of pride, power, anger, lust, division and other evil devices to take control until they forget about the Fruit of the Spirit. Only a few were willing to allow the Holy Spirit to lead and guide them.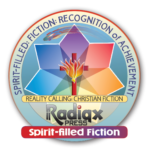 From Book 1: "Jamie and Yoshi are late twentieth century members of the Funakoshi ninja clan who were trained by Yoshi's uncle, Tanemura Funakoshi. When the Waruiyatsu, a sinister clan with an ancient grudge, attack Jamie's high school and hold his classmates hostage in an effort to bring Tanemura and his two students into the open, Jamie and his clan sister are forced to attempt a rescue.
"Going along are a close group of friends, each with his own interest in the fighting arts. From Dave, whose muscle-bound frame and love of a good scuffle are overshadowed by his cheerful personality and kind heart, to Buster, whose Bible is his greatest weapon, each of their friends has a loyalty to them and each other that is stronger than the Waruiyatsu can ever fathom.
"This is a story of courage, friendship, and faith …."
The spiritual level rises throughout this series, ending up in spirit-filled action/adventure.
From Peter on book 4: Davis has continued his new standard of writing and world building that debuted in the Gateway to Thera, and I would say the spiritual aspects are more evident and deeper as well. Again, he has used a Bible event to base his world building and again it takes place in the world of Thera and this plot line adds to and further develops the world building and fantasy elements that he created in Gateway to Thera.
The action is faster is this instalment. The pace never lets up and this is one roller coaster ride compared to the first two installments. This plot line follows on very nicely from the previous one and it seems that we may not be leaving the world of Thera in a hurry. I loved the spiritual warfare aspects and these adhere to biblical standards very strictly. This is what I have come to appreciate in this new standard of Davis' writing. In this story, he has the demonic based on what you find in the story of Baal and its worship, the use of intercessory prayer and the use of the name of Jesus to defeat the demonic with the Christian characters boldly and confidently claiming these promises and principles having recognised that their power comes from the Spirit and that it is very real.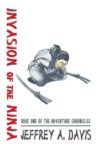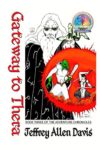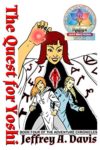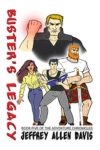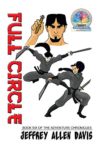 Individual book links:
Invasion of the Ninja
 • 
Klandestine Maneuvers
 • 
Gateway to Thera
 • 
The Quest for Yoshi
 • 
Buster's Legacy
 •
Full Circle
---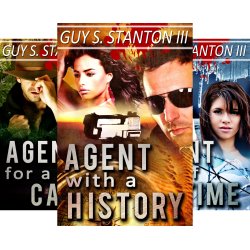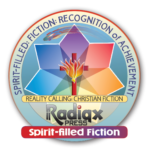 In my opinion, Guy's stories are the best in the field. He has 21 books out in a very short period of time. He is learning to write as well as he tells stories. My prayer is that he succeeds beyond his wildest expectations.
The Agents for Good series tells the story of a strongly believing, semi-secret group of men and women working for the Lord to help those in dire straits. Their benefactor is Elon. Here's the review.
From book one: "It's been one long day for Lisa and her headache is living proof of it. Most of it she blamed on the full moon outside. Things always got crazy this time of the month, but this month was exceptional. She needed sleep bad and only hoped the nightmares that haunted her would leave her alone for at least one night. They don't. She wakes up as usual screaming only to find out that her nightmare has just begun, because she's not alone in her room."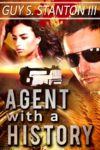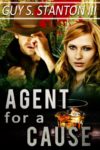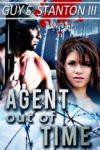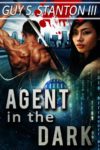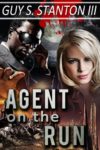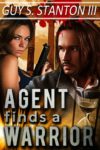 Amazon Individual Links [print & Kindle versions]:
Agent with a History • Agent for a Cause • Agent out of Time • Agent in the Dark • Agent on the Run • Agent finds a Warrior

---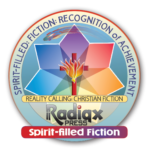 ""As it was in the days of Noah, so it will be …" – Matt 24:32
A Bible story … a Greek myth … and a treasure hunt!
Put it all together, and you have a recipe for fantasy explosion!
Eli Warner has only one objective when he finds the Orlanis Star—to use it as a guide to locate a once sunken ship and enrich himself with its treasures. But the Orlanis Star brings with it far more than he bargains for—an inscription that promises the discovery of the lost city, Atlantis, and the unraveling of its strange and diabolical mysteries."
And so it begins…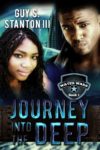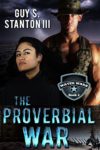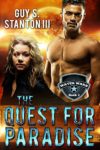 Individual book links [print & Kindle versions]: Journey into the Deep • The Proverbial War • The Quest for Paradise
---
In DARK LIAISON, A Christian Suspense Novel, Book One in The COIL Series by D.I. Telbat, we jump into an intense scene where things are not as they seem for Memphis as he is unknowingly tested. And then we meet protagonist Corban Dowler.
Corban Dowler is an old-school spy. Six years ago, he accepted Christ's gift of salvation and then resigned from the morally compromising CIA. As Corban desires to help fulfill God's Great Commission, he builds an organization known as the Commission of International Laborers, (COIL), where he devotes his skills and resources to assist persecuted Christian servants in the most dangerous environments worldwide. Here's the review for book #1, Dark Liaison.
It is an age of prophetic strife when spiritual darkness collides with servants of the Cross. Christians worldwide are persecuted on a heightened level, and while no safety seems to exist, one man steps forward to lend a hand to the defenseless laborers.


Amazon links to individual books [some print, plus audio, & Kindle versions]:
Dark Liaison • Dark Hearted • Dark Rule • Dark Vessel • Dark Zeal