I find that Christian YA dystopian books for all ages are one of the leading edges of the Christian fiction world. Many people are writing books for their children. Youth leaders are writing for their charges. The good news is that many of these books are very good.
I know that YA is supposedly young adult, but I cannot remember the last time I read a YA book about characters in their early twenties [which is really a young adult]. Most of what I have read says that boys, at least, do not consider themselves as adults until they are in the 28-32 range. A lot of YA has characters in early teen or pre-teen ages. So, this page will include all of these ages, UNLESS I actually read a YA book [which would be a relief].
Christian YA dystopian books for all ages
The Defier Series by Mandy Fender
It was with a bit of relief I opened Mandy's Christian Dystopian Fiction Conqueror a few days ago. As the summation of the Defier series, I was curious to see where she would take it. I am not disappointed.
The bad guy is still horrific. The danger is compelling and believable. Lennox is a wonderful main character—vulnerable and inspiring. The entire group called to resist the Regime is a blessing to read about. The story brings hope and joy. it has a wonderful conclusion.
It's a joy to read a solidly Christian adventure novel. I'm so tired of heathen tales—especially the ones posing as Christian fiction.
 This series does not disappoint.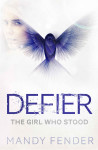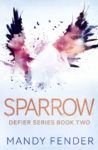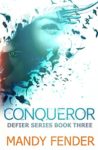 Amazon Links: Defier • Sparrow • Conqueror
---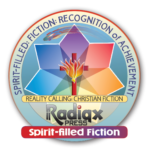 "Satan, once one of God's favorites, now His Adversary, grows impatient with the plan and begins to harvest souls. In a fell swoop, he throws reality out of whack and the world into chaos. God calls on Paul and his friends Amy and Joe to set things right. The young teens journey through a messed up world—with a little help from an angel—struggling against everything the Adversary can throw in their path to accomplish their Sudden Mission.
With their world and their parents' lives hanging in the balance—and the Adversary sending everything from zombies to Samurais to stand in their way—Paul will discover if he has the strength and faith to set things right again and stop Satan's harvest."
I am glad I read Sudden Mission. This novel showcases Pace's creativity and for a debut novel, he has succeeded in crafting a fast-paced, action-filled novel that I can see why it appeals to the teen/young adult audience. Pace admits that he is geared towards writing for young adults and this novel shows that very well. I have not read many novels in this genre but for those I have, I have enjoyed, and I did enjoy this one.
Pace shows great creativity in this novel. He has blended zombies, crazed monks, aliens, a demon possessed coyote, white and black destructive fog and a messenger angel into an end-times (eschatological) scenario that while on the surface may appear as if it is a mismatch of characters and events but works well under the guise of satan manipulating time, space and events to bring the apocalypse forward and force the Hand of God. Looks like he learns the hard way that you cannot force God's hand!
---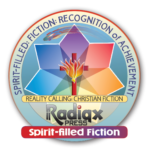 From Book 1: "Jamie and Yoshi are late twentieth century members of the Funakoshi ninja clan who were trained by Yoshi's uncle, Tanemura Funakoshi. When the Waruiyatsu, a sinister clan with an ancient grudge, attack Jamie's high school and hold his classmates hostage in an effort to bring Tanemura and his two students into the open, Jamie and his clan sister are forced to attempt a rescue.
"Going along are a close group of friends, each with his own interest in the fighting arts. From Dave, whose muscle-bound frame and love of a good scuffle are overshadowed by his cheerful personality and kind heart, to Buster, whose Bible is his greatest weapon, each of their friends has a loyalty to them and each other that is stronger than the Waruiyatsu can ever fathom.
"This is a story of courage, friendship, and faith …."
The spiritual level rises throughout this series, ending up in spirit-filled action/adventure.
From Peter on book 4: Davis has continued his new standard of writing and world building that debuted in the Gateway to Thera, and I would say the spiritual aspects are more evident and deeper as well. Again, he has used a Bible event to base his world building and again it takes place in the world of Thera and this plot line adds to and further develops the world building and fantasy elements that he created in Gateway to Thera.
The action is faster is this instalment. The pace never lets up and this is one roller coaster ride compared to the first two installments. This plot line follows on very nicely from the previous one and it seems that we may not be leaving the world of Thera in a hurry. I loved the spiritual warfare aspects and these adhere to biblical standards very strictly. This is what I have come to appreciate in this new standard of Davis' writing. In this story, he has the demonic based on what you find in the story of Baal and its worship, the use of intercessory prayer and the use of the name of Jesus to defeat the demonic with the Christian characters boldly and confidently claiming these promises and principles having recognised that their power comes from the Spirit and that it is very real.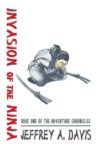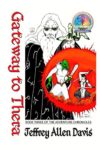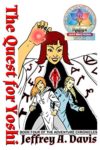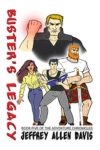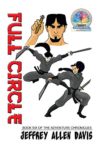 Individual book links:
Invasion of the Ninja
 • 
Klandestine Maneuvers
 • 
Gateway to Thera
 • 
The Quest for Yoshi
 • 
Buster's Legacy
 •
Full Circle
---
Girly teenybopper emotions and angst? Sure! But, it's so much more than that. It's an excellent book touching Truth in a wonderful tale of entertainment.
This is spiritual warfare on a superhero level. This tale has strong spirit-filled believing adults, as is the  heroine–but not Pentecostal. She's a PK. Her preacher father is badly abusive and becomes horribly oppressed (at least) by nasty demons. Her mother goes back and forth from enabler to subversive supporter–sorta.
Teenage romance? Of course!
What did you think? But, they're well done, if a bit quick and predictable. The main topic is spiritual growth and spiritual warfare. The warfare is not realistic. It's very Hollywoodized, over the top, yet handled seriously and with a solid core of Truth hid behind the fangs, claws, and snarls.
---
This is a fun mid-school series of seven very short stories: novellas, short stories, tiny novels, whatever you want to call them.
"In Two of a Kind, twelve-year-old Faith, who has grown up in a home for orphans in the distant future, unexpectedly finds herself on the run with a youth named Fisher. Together, they must escape the government forces that hunt them to find hope, family and a new life."
This book is rated G Here's the review.
YA, Mid-school
Science Fiction, Action/Adventure, Superhero

Amazon Links: Gifted • Two of a Kind • Invisible • Fire • Strong • Listening • Made Right
---
From my review: For Christian mid-school entertainment, you'd have to look long and hard to beat this series.
Join Nat and Ruth Barton, who see everything in their life change overnight and are launched into the unknown. Little did they think that helping missionaries would turn into the adventure of a lifetime. While living aboard and sailing to tropical destinations, they encounter pirates, spies, witchdoctors, and experience things beyond their wildest imagination.
In this, the first of the Barton Family Adventures, learn how it all began. Learn how everything was turned upside down, how they came to live on board a sailboat, and how their first adventure landed them in the hands of modern day pirates and boat thieves. Their faith and trust in the Lord is put to the test as they wonder if rescue will come in time.

The Barton Family Adventures are filled with Christian values and designed to be eBook adventures you can trust while connecting with the kid in everyone. They are a great read for parents, for your independent reader, or for everyone together as you read it aloud with the family. Middle grade readers, teachers, parents, and grandparents will all be pulled into the [tales] from the very beginning.
Amazon Links: Change In The Wind • Voodoo Encounter • Treasure Hunt
---
The stories follow the life of Emily Bell and her Aunt Gemma. They are remarkable characters. Gemma is a deaf and dumb orphan. Emily is her niece. The tale begins just after Emily's father dies and she's left in the care of her aunt. Through the grief and strangeness to the 13-year-old, we see something unusual.
We are given a view of the angels assigned to be guardians to these two. As the story develops we discover that Gemma has open direct, visual and auditory contact with her guardian, Staniel. As the stories proceed, the spiritual warfare is openly shown. It's great fun.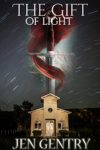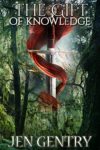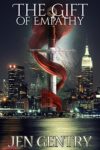 Amazon Links: The Gift of Light • The Gift of Knowledge • The Gift of Empathy
---
This is a fun read for teens. It will work for mid-school also, if you read it first. And you will enjoy that read. Sameerah Rook and the Heirs of 'Ayin takes a simple speculation: there's a family of man who is called and enabled to see and battle in the warfare between angels and demons, and turns it into a YA/midschool read that will get young minds thinking.
This is full-blown contemporary spiritual warfare
The blurb:
Sameerah Rook's life is falling apart and that's _before_ she starts hearing things: Lions in the night, dolphins in the city reservoir, voices that tell people what to do. She thinks she's going crazy until she discovers her eccentric English teacher can hear them too. The only problem? She already knows he's crazy!

After Sameerah discovers she belongs to an ancient race who can all perceive the spiritual realm, she finds herself navigating the pitfalls of middle school amidst her growing awareness of angelic warfare. Through embarrassment and triumph, beauty and heartache, Sameerah discovers a new way of seeing even the physical world she thought she knew.
This is full-out warfare! I do not want to spoil the book, but it gives an intriguing look at the constant battle all around us between the enemy and the angels of the Lord. I enjoyed it immensely.
Though it's not technically evangelical or full-gospel, the reality of the spiritual warfare and the results of conversion are honestly explored. God talks to his people. However, I really can't give it a five because almost all the communication is with angels and demons as opposed to the direct dialog we are expected to experience with Jesus and the Holy Spirit. On the other hand, the spiritual warfare is quite realistic once you get over the jolt of seeing it.
---
This book I'm almost embarrassed to admit I liked it as much as I did. I must admit I had a hard time taking this story seriously. But it held my interest well, and I really enjoyed it. It's a fantasy fairy tale of the Narnia ilk, but there's more obvious truth and a fair (though slightly distant) depiction of true Christianity. It's a 12-year-old girl brought in to save the day with every type of fantastic creature you've ever heard of—almost.
This one is fairly solidly at the evangelical level. But the Lord is a bit distant from humans. Evil is well rendered. The action is good. The characters are great fun. The dialog works.
So, what can I do but recommend it. It's not a great book. It's a very good book, quite entertaining. It's a solid addition to the Christian fantasy world.
And yes, it needs a much better cover….