Remember the original spontaneous Holy Spirit of life?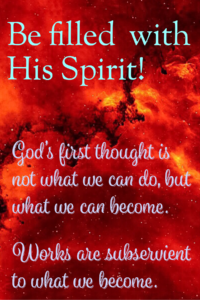 Remember the original spontaneous Holy Spirit of life? I've fond memories, but they were quite rare—even during the time of renewal when I was called to meet Him. [Yes, He called me. I was too stupid to even seek Him.]
God's ways are so far beyond ours. This morning I was reading the passage below from John Follette. He's talking about the time of Azusa Street and the years shortly thereafter. Sad to say, I don't know a group of people who would allow this today.
This original spontaneous Holy Spirit must be invited
More than that, He must be expected. I've found you can't experience power and wonder without inviting the Holy Spirit to come and lead the meeting. But here's the rub. Man normally requires the confinement of a plan. By its very nature, a plan tosses originality and spontaneity UNLESS that plan is to give Him control and then begin unstructured worship.
When the Holy Spirit had His way in those early days, He did unusual things which would be original and spontaneous—not studied, and no one planned for it. I have gone to meetings just dozens and dozens of times when not one would know who was going to have any part in the meeting at all. The Holy Spirit might use this person or another as a channel through whom he would provide the theme for that meeting. It would be the key for that gathering, and the meeting would center on that one theme.
Allowing the Holy Spirit of God to lead
Maybe the next night that person wouldn't have the Spirit on him at all, but another one would have a leading of the Spirit, and God would bring forth. It was spontaneous; it was not studied; we never had any programs made; in fact, we didn't know what they were. That can be maintained for a while—not too long. Religious flesh—not bad, vulgar, cussing, swearing, flesh, but religious flesh can spoil a thing as much as getting drunk. You don't have to get drunk to spoil it; just be religious. How many know you can be religious, and not spiritual. I would like to see the spontaneity of the Spirit rather than the efforts of man encouraging and handling it. The things in God don't need that; they don't need that. They need flesh to be quiet in His Presence.

Follette, John Wright. John Wright Follette's Golden Grain (Signpost Series Book 2) (pp. 105-106).
But this is normally impossible unless everyone at the meeting seeks and expects the supernatural to manifest. Regular church services are not for this. There's a huge mixture of spirituality, both positive and negative, at such a meeting. Preaching and teaching are appropriate at such a time—though teaching works better in smaller groups. Worship and praise help a great deal, though praise about Him comes more easily and worship to Him manifests rarely.
But life comes with the original spontaneous Holy Spirit
This life brings what we need to grow, mature, and become perfect, in the Biblical sense. If you do not have this in your life, seek it out. You need Him on this level. If you haven't experienced it, you need this more than you can possibly imagine.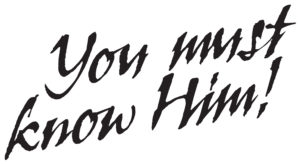 Life is found in a relationship with Jesus. You must become Known. Ask Him in and offer yourself as a living sacrifice—but that's a word for another day.
Please follow and like us: