One of the most fun new genres is found in gentle twists of modern culture. Christian Urban fantasy generates cultural self-examination. This is sorely needed today.
Sadly, it is often spent on superheroes and wildly fanciful spiritual warfare. But sometimes, it gives us a chance to see reality in a new light.
Christian Urban fantasy generates cultural self-examination
•••••••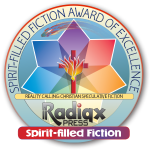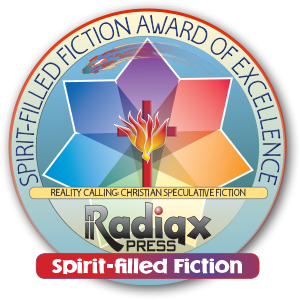 From the review: This spirit-filled superhero Jesus boy presents an urban fantasy as an extension of true reality. The wondrous events ring true even though we know this is fiction. It's clearly a teaching vehicle. But the characters portray a reality commonly lost in current churches.
Blurb: "Joshua Phillips, a fourteen-year-old boy dares to embrace with all of his heart, mind, and strength to follow Jesus. But following the Master isn't without tribulations and trials as the young man faces the growing pressures of his family, his school, and the mysterious girl he begins to court, Lydia Claremont.
"As the signs and wonders begin to follow the boy, and as the boy's impact begins to be observed throughout the school and community, there comes the crucible of staying true regardless of his surroundings or circumstances. When news comes about his little brother struggling with an aggressive form of leukemia which seems resistant to Josh's prayers, and when unexpected news about Lydia becomes known to all, there comes the greatest of tests for Josh.
"Is that which is within Josh capable of changing the world? Will the world be changed or will he be changed by the world? Joshua Phillips is the Jesus Boy.
•••••••
The Outlaw Preacher (4 Book Series) John Andrews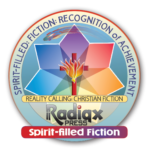 Action/Adventure, Urban Fantasy, Romance
This is one of the best series I have ever read. John Andrews has taken his experiences with the outlaw biker culture in southern California and made them into spirit-filled fiction of the highest order. They read like a true tale, but I'm not sure that's really the case. They are wonderful, powerful, transformational fiction.
The Outlaw Preacher series: Ride from darkness to light with the legendary "Nine Ball" and the notorious Doomsayers outlaw motorcycle club. High speed violence and evil relentlessly pursues his soul from the gates of Folsom prison to the wild streets of Southern California. Hang on tight as this outlaw biker struggles to break free from his life as a violent marauder to answer the call of God. Journey with this death defying evangelist through desolation and pain to the mountaintops of blessing. Once you're in this spiritual warfare street fight, there's no turning back so grab your helmet, you'll need it! Book 1
The blurb does not overstate the reality of the story. These are four books you'll want to read. They'll bless you!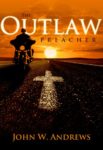 •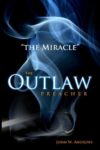 •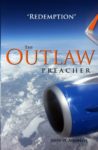 •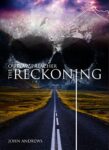 Amazon Print & Kindle Links: The Outlaw Preacher • The OP—The Miracle • The OP—Redemption • The OP—The Reckoning
•••••••
Chronicles of the Mercy Giver by Mark Romang
A Race for Tomorrow Thriller  series [2 books]
If you're like me, the title Mark Romang offers incredible new thriller gets your mind a bit excited. This man gave us the Battle Series — an outrageous spiritual warfare thriller. He also wrote The Grace Painter & The Treasure Box which are also a solidly Christian thrillers.
Blurb: "Investigative journalist Lauren Kramer, a rising star in the Cable TV news industry, has just been given the assignment of a lifetime. Find an angel and interview him, and do it within a four-week window.
"Lauren's target is a mysterious being who has rescued people from peril all over the world, only to disappear without a trace soon after performing the miracle. Armed with various newspaper accounts of the alleged angel's exploits, an artist rendering of the angel's face, and assisted by a kindly seminary professor specializing in angel studies, Lauren hits the road in an all-out effort to do the impossible and acquire the interview.
But Lauren soon discovers she isn't the only one searching for the hero. A secretive group of people have spent large sums of money trying to capture him. And the more Lauren learns of these dangerous individuals and their plans to alter the planet, the more convinced she becomes she's chasing the wrong story altogether."
Here's a Christian thriller with the bones of a Clive Cussler book. Brody is a hero like I wish Dirk Pitt could emulate. The differences are stunning and Brody shows far greater character strength and power. This book takes place in the real world—unlike the commercial fiction thrillers and their worlds of wishful thinking. I don't want to spoil anything, but the characters are compelling, the action is exciting, the plot gets past the suspension of unbelief threshold very quickly.
Chronicles of the Mercy Giver • Tomorrow's Dawn
•••••••
Urban Fantasy, Romance
The stories follow the life of Emily Bell and her Aunt Gemma. They are remarkable characters. Gemma is a deaf and dumb orphan. Emily is her niece. The tale begins just after Emily's father dies and she's left in the care of her aunt. Through the grief and strangeness to the 13-year-old, we see something unusual.
We are given a view of the angels assigned to be guardians to these two. As the story develops we discover that Gemma has open direct, visual and auditory contact with her guardian, Staniel. As the stories proceed, the spiritual warfare is openly shown. It's great fun.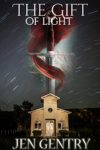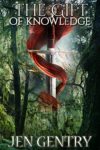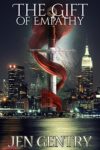 Amazon Links: The Gift of Light • The Gift of Knowledge • The Gift of Empathy
•••••••
Urban Fantasy, Romance
Girly teenybopper emotions and angst? Sure! But, it's so much more than that. It's an excellent book touching Truth in a wonderful tale of entertainment.
This is spiritual warfare on a superhero level. This tale has strong spirit-filled believing adults, as is the  heroine–but not Pentecostal. She's a PK. Her preacher father is badly abusive and becomes horribly oppressed (at least) by nasty demons. Her mother goes back and forth from enabler to subversive supporter–sorta.
Teenage romance? Of course!
What did you think? But, they're well done, if a bit quick and predictable. The main topic is spiritual growth and spiritual warfare. The warfare is not realistic. It's very Hollywoodized, over the top, yet handled seriously and with a solid core of Truth hid behind the fangs, claws, and snarls.
•••••••
Luhring has created a unique concept with this novel. Not only has he given A Christmas Carol a twist and set it in a modern setting, it is also a story within a story. When you start this novel, you are not introduced to Scrooge. The character that creates this story within a story, Professor Edward Spassnicht, emerges in the Introduction and the reader meets him again in the Epilogue, with him achieving what he set out to achieve, through adapting A Christmas Carol to tell of his opportunity to reconsider the meaning of life and (through Scrooge) his answer to the question of God's existence. Luhring has adapted this classic very skillfully.
•••••••
This is a fun read for teens. It will work for mid-school also, if you read it first. And you will enjoy that read. Sameerah Rook and the Heirs of 'Ayin takes a simple speculation: there's a family of man who is called and enabled to see and battle in the warfare between angels and demons, and turns it into a YA/midschool read that will get young minds thinking.
This is full-blown contemporary spiritual warfare
The blurb:
Sameerah Rook's life is falling apart and that's _before_ she starts hearing things: Lions in the night, dolphins in the city reservoir, voices that tell people what to do. She thinks she's going crazy until she discovers her eccentric English teacher can hear them too. The only problem? She already knows he's crazy!

After Sameerah discovers she belongs to an ancient race who can all perceive the spiritual realm, she finds herself navigating the pitfalls of middle school amidst her growing awareness of angelic warfare. Through embarrassment and triumph, beauty and heartache, Sameerah discovers a new way of seeing even the physical world she thought she knew.
This is full-out warfare! I do not want to spoil the book, but it gives an intriguing look at the constant battle all around us between the enemy and the angels of the Lord. I enjoyed it immensely.
Though it's not technically evangelical or full-gospel, the reality of the spiritual warfare and the results of conversion are honestly explored. God talks to his people. However, I really can't give it a five because almost all the communication is with angels and demons as opposed to the direct dialog we are expected to experience with Jesus and the Holy Spirit. On the other hand, the spiritual warfare is quite realistic once you get over the jolt of seeing it.
---
This is an enjoyable little read for believers. I believe it is meant as a frightening wake up call for mainline church members who are rarely taught how close the end of the Gentile Age is.
It's a fictionalization of a vivid dream. Some of it is already being experienced by the believers in America. It's an easy to enter, intriguing tale of Christian persecution and spiritual victory for a slightly future United States.
Spiritually, it's solidly evangelical. I didn't find it preachy, but there is a lot of shared scripture and evangelistic doctrine. It's about the final harvest of the United States.
SaveSave