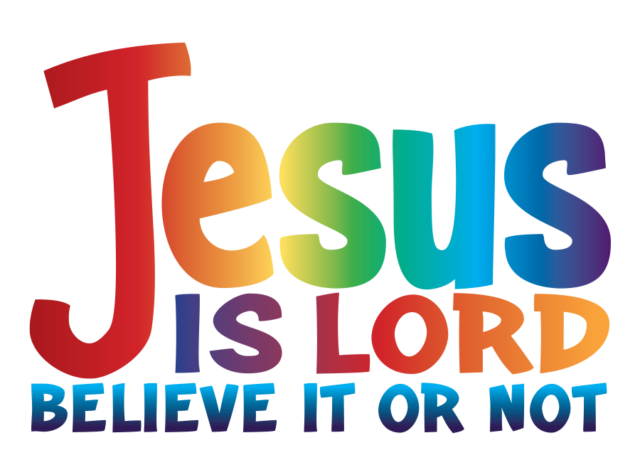 Christian contemporary speculative fiction speaks to the reality of how Jesus might work, while being strongly focused upon Biblical truth. This is not apologetics, but focused attempts to reveal Jesus within a realistic world operating under basic assumptions of the author's mind and spirit. The goal is to reveal our Messiah as a loving Creator focusing on building people into what they are designed to be.
Christian contemporary speculative fiction
Here's the review: I find these books to be simply wonderful entertainment.
Book 1: Out of the end of the world as we know it, comes the beginning of the world we dreamed of and prayed for.
In a small Iowa town, survivors of unprecedented global war and natural disasters set out to rebuild their lives. So much of what has happened in recent weeks defies explanation for the remnant of the resistance to the last Dictator, survivors of the last human war.
Out of tribulation and loss, they stumble into a fresh breeze of hope that seems too good to be true. Yet, peace has fallen all around the world, and the new ruler in Jerusalem enforces that peace through an odd assortment of people spread over the Earth. Even the weather and wildlife have been transformed for the comfort of the remaining people.
Could this be what the Christians looked forward to for millennia, the Kingdom of God come to Earth, the Reign of Jesus Christ?
Even in the face of gracious prosperity, for the world and its inhabitants, the seeds have been planted for one last human revolt against God.
Book 2: In a world ruled by the King of Kings, and overseen by millions of glorified saints, whole cities full of resisters have risen from the fringes of the populated portions of the planet. Joshua Stippleman has stretched beyond the quiet and satisfied life offered by the peaceful kingdom, in order to rescue children from those rebel cities. His extraordinary gifts for reading the hearts of people, and the wounded children particularly, have been instrumental in healing the souls of hundreds of survivors.
Committed to staying single, well into his middle years, Joshua's resolution is challenged when he meets Natalie Warren, a beautiful congresswoman from Portland, Oregon, a woman famous for her protection of the environment…and for her ability to fly under her own power. Drawn to another mortal who has broken out of the constraints of the old physical laws, and human expectations, Joshua must decide whether to complicate his already adventurous life, by opening his heart to the possibility of romance.
This is the second book in THE REIGN series. The first, introduces the new world under the rule of Christ on his throne in Jerusalem, and tells the story of Rodney Stippleman, retired army captain and Joshua's father.
Book 3: Six hundred years into the thousand-year reign of the King in Jerusalem, a close cohort of mortal humans continue to experiment with the divine power once only wielded by the saints who died and returned to rule with the King. New generations are training in these powers, even as some live for more than 500 years, in the peaceful realm. Children once rescued by Joshua Stippleman, from abusive homes in rebel cities, have grown up to lead others to freedom.
Rebel cities continue to expand, and the number of those revolting against the King has surpassed the population of the loyalists. The population explosion—in a world with little disease, no poverty and no wars—has driven technical solutions including a colony on the Moon, floating cities on the oceans and in the air, and three-hundred-story buildings.
Even amid this technological expansion, the servants of the King maintain Eden zones, where mortals can live as Adam and Eve did, in a safe and fruitful garden, free from fear and free from bondage to technology and possessions.
Book 4: The final book in the story of The REIGN.
At the end of 1000 years of peace, the rebel governments have grown and prospered beyond any in history. When a sinister power is released into the Earth, a false messiah conspires to unite those governments against the King in Jerusalem. The invasion of dark spirits bends a giant shadow over the inhabited universe.
Joshua Stippleman has lived longer than any mortal human. Now he and the other loyal servants of the King are vastly outnumbered. But a new generation of faithful worshippers energizes the resistance against the beast who has been released from the pit.
As predicted in Christian scripture, the nations will be seduced into attacking the King and his followers. What sacrifice will be required of his people? Perhaps to die for him? And what about the deceived? Is there any hope for them?
Out of Tribulation • On Earth as in Heaven • Eden Restored • War to End Wars
•••••••
The Outlaw Preacher (4 Book Series) John Andrews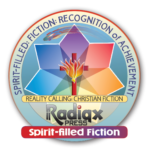 Action/Adventure, Urban Fantasy, Romance
This is one of the best series I have ever read. John Andrews has taken his experiences with the outlaw biker culture in southern California and made them into spirit-filled fiction of the highest order. They read like a true tale, but I'm not sure that's really the case. They are wonderful, powerful, transformational fiction.
The Outlaw Preacher series: Ride from darkness to light with the legendary "Nine Ball" and the notorious Doomsayers outlaw motorcycle club. High speed violence and evil relentlessly pursues his soul from the gates of Folsom prison to the wild streets of Southern California. Hang on tight as this outlaw biker struggles to break free from his life as a violent marauder to answer the call of God. Journey with this death defying evangelist through desolation and pain to the mountaintops of blessing. Once you're in this spiritual warfare street fight, there's no turning back so grab your helmet, you'll need it! Book 1
The blurb does not overstate the reality of the story. These are four books you'll want to read. They'll bless you!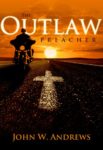 •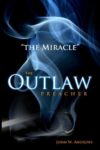 •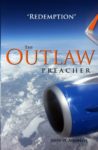 •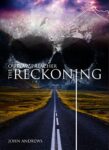 Amazon Print & Kindle Links: The Outlaw Preacher • The OP—The Miracle • The OP—Redemption • The OP—The Reckoning
•••••••
Chronicles of the Mercy Giver by Mark Romang
A Race for Tomorrow Thriller  series [2 books]
If you're like me, the title Mark Romang offers incredible new thriller gets your mind a bit excited. This man gave us the Battle Series — an outrageous spiritual warfare thriller. He also wrote The Grace Painter & The Treasure Box which are also a solidly Christian thrillers.
Blurb: "Investigative journalist Lauren Kramer, a rising star in the Cable TV news industry, has just been given the assignment of a lifetime. Find an angel and interview him, and do it within a four-week window.
"Lauren's target is a mysterious being who has rescued people from peril all over the world, only to disappear without a trace soon after performing the miracle. Armed with various newspaper accounts of the alleged angel's exploits, an artist rendering of the angel's face, and assisted by a kindly seminary professor specializing in angel studies, Lauren hits the road in an all-out effort to do the impossible and acquire the interview.
But Lauren soon discovers she isn't the only one searching for the hero. A secretive group of people have spent large sums of money trying to capture him. And the more Lauren learns of these dangerous individuals and their plans to alter the planet, the more convinced she becomes she's chasing the wrong story altogether."
Here's a Christian thriller with the bones of a Clive Cussler book. Brody is a hero like I wish Dirk Pitt could emulate. The differences are stunning and Brody shows far greater character strength and power. This book takes place in the real world—unlike the commercial fiction thrillers and their worlds of wishful thinking. I don't want to spoil anything, but the characters are compelling, the action is exciting, the plot gets past the suspension of unbelief threshold very quickly.
Chronicles of the Mercy Giver • Tomorrow's Dawn
•••••••
These are powerful books—extremely enjoyable.
Book 1, Seeing Jesus: Philly Thompson lives alone with his cat, Irving, in a one-bedroom apartment in Chicago. He worries about his weight, frets about his job, longs to get back with his ex-girlfriend, and wishes his ma would stop nagging him. To you and me, a pretty average guy. To Jesus, the raw material for a miracle . . . or two. When this ordinary guy stumbles into an extraordinary experience, everything seems possible, except staying stuck in that same dull life. Seeing and hearing Jesus right beside him rocks Philly's world and reaches beyond him to his coworkers, his girlfriends and his family. Too bad no one else can see or hear Jesus there. Will Philly be rejected yet again? Will they just decide that he's crazier than they imagined? Or will they let Philly's contact with the Divine lift them out of their suffering and light their lives with hope?
So, your grandmother, who you've unknowingly relied upon spiritually through the years, has a stroke. You go to the hospital and pour your heart out to her asking her to pray for you. Shortly thereafter Jesus shows up in person, visibly and audibly, for a long time. I was concerned, but the story is wonderfully handled with a reality that is extremely rare.
Hearing Jesus, book2: Gladys Hight lives alone in a cozy little house in southeastern Wisconsin. Occasionally, her family has heard her speaking with Harry, her husband, who died four years ago. Her daughter, Patty, the type-A opposite of Gladys, worries about her mother's sanity. At seventy-eight, even Gladys has her doubts.When she assumes she's alone in the house one Sunday, a stranger suddenly appears and begins talking to her as if he has known her forever. In spite of discovering an unexpected man in her house, Gladys is not frightened, though she does wonder anew if she's losing her marbles. Complicating her self-doubt is the fact that the man smiling at her in her hallway looks just as she imagines Jesus would. Further, she discovers that no one else can see him or hear him as she can.In the days and weeks that follow, Gladys's friend convinces her that he is real, and that he is Jesus. More than that, he shows her how much he loves her, as he squires her through her formerly lonely days and accompanies her into wounds from her past. Not only does Gladys receive emotional healing, but she also serves as Jesus's messenger for people around her, both family and strangers.
Though she had never wished for such a rare experience, nor even imagined such a thing possible, nothing in all her life impacts Gladys more profoundly than actually seeing and hearing Jesus.
Sharing Jesus, book 3: What could be better than marrying your soulmate, with whom you can share the rest of your life? Sharing Jesus with that person.
Kayla and Jason have been married for three months, when she begins to hear a disembodied voice. After Jason contemplates putting her away quietly, for her approaching insanity, he hears it too.
What follows, is the story of two people meeting Jesus, in a visceral and life-changing way, and doing it as a couple, newly married and still forming the fringes and foundations of their dreams, together and separately.
Inspired by SEEING JESUS, and now the third book in the Seeing Jesus Series, SHARING JESUS explores the boundaries of belief and imagination, while revealing that Jesus's grace and love have no boundaries.
Finding Jesus, book 4: This fourth book (and one of my favorites) in the SEEING JESUS series, introduces Karl Meyer, whose retirement becomes a lonely prospect when his wife leaves him and his dog dies. Such losses might test one's sanity. That's what Karl assumed was happening when he began to hear noises, and then voices, in his old house. Though dizzying at times, what follows fills Karl's home with beloved companions and hope for the future.
Holding Jesus, book 5: Trudy Jensen has been caring for other people for over twenty years, their broken hearts, broken lives andbroken relationships. Now she's thinking about her own relationships, particularly with men. Should she try online dating? What if one of her counseling clients found her online?
Even as she stalls over these questions she meets an intriguing man. Does she recognize him? Is he only friendly and not really dangerous?
Is he who he claims to be?
Accompany Trudy as she wakes to a smiling face, cries on a reliable shoulder and discovers that God is real in her daily life.
Individual book links: Seeing Jesus • Hearing Jesus • Sharing Jesus • Finding Jesus • Holding Jesus • Hosting Jesus
•••••••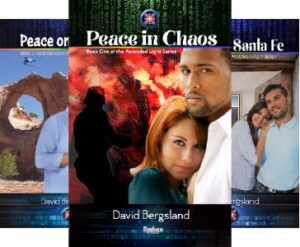 [Four books] This near future series, set in Albuquerque, the Navajo Nation, and Santa Fe, brings serious spiritual warfare to the final harvest. The Lord has a problem with what the enemy is doing to drag people to Hell as the Rapture draws near. So, he does what He normally does and raises up an unlikely person of God—then gives him or her a wonderful spouse to help.
In this case we are talking about Denzell Trujillo, a non-believing young freshman art student of Mexican/Afro-Latina heritage at the University of New Mexico in Albuquerque. One day, as he just about falls asleep in church, Jesus talks to him. Within three days, this innocuous young man has a radical rebirth experience in the middle of a sophisticated artisan bakery while he is asking his Sunday school teacher, "what is going on?"
What the Lord brings him through, step-by-step, mixes the marvelous with the miraculous into radical spiritual warfare and a satisfaction he hadn't even imagined.
You can read about all four books in greater detail here on the site.

•••••••
The 3-book Truth & Beauty series is launched into Taos

It all seems quite innocuous. After all, they discovered with the gallery on Canyon Road how to do this. But the Ascended Light organization never counted on Hans and Mildred Gunnarson. This widowed couple was put together by the Lord to bring change to Ascended Light. The widowed woodworker, now radically reborn, is put together with the widowed best friend of his first wife. Hans and his father made a killing in real estate in Taos, in the 1980s and '90s. He'd promised his wife, on her death bed, that he'd build her that place for Jesus on Taos Plaza. Now he finally knew what to do with his fortune. Will all of Taos be radically changed? They learn it's all about adding the anointing to daily living. Simple stuff. Here's a link to the full page on this site.