Many modern westerns leave me flat. But, I find that Christian westerns add a whole level of fun to the genre. When you couple them with the imagination of a Guy Stanton III, you have something wondrous. There are not too many of them, but the ones we have are great fun.
Christian westerns are closer to the modern spirit of the West
The Bible Belt has been wandering West slowly.
---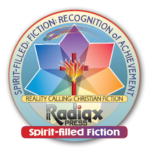 Spectacular western, science fiction a la Louis L'Amour. Of course, there are the intense romance stories also.
"My name is Taran Collins. I take pen to paper to let anyone who follows after me a warning. If you come after me you can expect trouble. I don't know of what kind per se, but……..well let's just leave it at that. You've been warned.
Regards, Taran Collins
P.S. I'm not coming back. That much I am sure of. My story isn't an easy one, but my hope is that my fortune will change, Godwilling."
Here's Deb's review of Fire Wind on GoodReads.
Western • Science fiction • Romance


Amazon Links: Fire Wind • Ice Wind • Hard Wind • Drift Wind • Rift Wind
---
I read these far before I started rating the spiritual content, but I remember them as redemptive. I haven't read book 5, but the first three were extremely enjoyable.
From Book 1; "Ya'll best be fearin the Preacher. He'll either change you with religion or send you to Hell hisself. One way or another, when you meet the Preacher you're gonna be meeting the
Good Lord too, either in your heart or in person. Either way the choice is yours."
– Joe Cattleman, Franklin Bartender
Nathan Ryder wants nothing more than to get to Redemption,
New Mexico, and start his career as a circuit riding preacher.
He stops to meet up with his grandfather in Franklin, Missouri
only to find that his grandfather has died.
He steps in to save a damsel in distress and at the end of the night
Nathan has gained the reputation as a fast gun hand.
Every time he tries to be who he thinks he's supposed
to be another gunslinger comes and the body count rises.
Nathan's anxiety rises with it. How does a man who is called
to save sinners from the pits of hell reconcile that he is
responsible for sending some there personally?
As he continues to try to leave Franklin he wonders
about his own reputation. He's been saddled with a young
single woman and he worries about her reputation.
How does he fulfill his obligations and still redeem his own reputation?
How will he reconcile his talents with a gun and the reputation
he's gained with the one he wants to have, as a man of God
and peacemaker? Especially with the area's most notorious
gunslinger dead set on a showdown.
If he only knew how to have a Redeeming Reputation
instead of the one he stumbled into.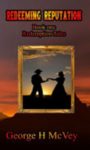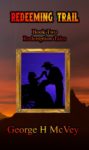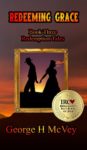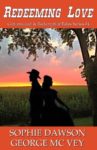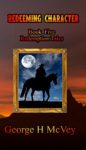 Amazon links [print, Kindle, & some audio]:
Redeeming Reputation • Redeeming Trail • Redeeming Grace • Redeeming Love • Redeeming Character
---
Marshall Texas Ranger: The Case of the Hidden Pasts by George H. McVey
This one's not released yet, but Peter's given it a Redemptive Fiction award.
I stumbled upon this novel from seeing the cover preview by the author on a Facebook group we both belong to. When he posted the description I was interested. He sent me a review copy. I have read only one other Christian western novel so this was another reason to read another. Very different to the previous one. This is the first novel of McVey I have read and I am now a fan. This is one fun novel. McVey describes it as
Marshall is just my attempt at a fun, little pure western, no romance or second calling, just a guy doing what he's good at…
I could not agree more! I reckon McVey has a winner with this story line. I pray he writes more about Marshall and expands more of this premise. There seems to be unlimited scope for further storylines.
---