In the Reality Calling Bookstore, Vetted Christian Political Thrillers bring Truth. I'd almost given up on political or military thrillers. I was tired of the "heroes" who are serial fornicators, brutal, and violent. I was tired of the assault on the good guys. The bad guys were almost always the government, the leadership, and so on. There was just no spiritual reality.
Vetted Christian Political Thrillers show what's possible
If you're like me, the title Mark Romang offers incredible new thriller gets your mind a bit excited. This man gave us the Battle Series — an outrageous spiritual warfare thriller. He also wrote The Grace Painter & The Treasure Box which are also a solidly Christian thrillers.
Blurb: "Investigative journalist Lauren Kramer, a rising star in the Cable TV news industry, has just been given the assignment of a lifetime. Find an angel and interview him, and do it within a four-week window.
"Lauren's target is a mysterious being who has rescued people from peril all over the world, only to disappear without a trace soon after performing the miracle. Armed with various newspaper accounts of the alleged angel's exploits, an artist rendering of the angel's face, and assisted by a kindly seminary professor specializing in angel studies, Lauren hits the road in an all-out effort to do the impossible and acquire the interview.
But Lauren soon discovers she isn't the only one searching for the hero. A secretive group of people have spent large sums of money trying to capture him. And the more Lauren learns of these dangerous individuals and their plans to alter the planet, the more convinced she becomes she's chasing the wrong story altogether."
Here's a Christian thriller with the bones of a Clive Cussler book. Brody is a hero like I wish Dirk Pitt could emulate. The differences are stunning and Brody shows far greater character strength and power. This book takes place in the real world—unlike the commercial fiction thrillers and their worlds of wishful thinking. I don't want to spoil anything, but the characters are compelling, the action is exciting, the plot gets past the suspension of unbelief threshold very quickly.
---
"They desire me – They hate me – They molded me – They tortured me – They used me
I can't give up because I'm different now. I will never give up exposing the truth of who they are!
Shoot me – Poison Me – Chase Me – Restrain me – Terrorize Me
I don't care anymore. I've been redeemed and I'm standing where my God has placed me. I know the evil you've done. You know who you are. I'm not running. Come and get me!
A highly trained Russian assassin……….
An ex-pop superstar singer who just won't be silenced………..
A New World Order, who plans to destroy what God has redeemed……..
All come together in a story of redemption that features faith, action, and a romance that bullets can't kill.
Christian Speculative Fiction at its Best!"
---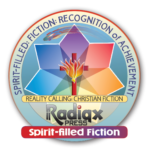 "Jack Bennett has an unusual gift. His coveted ability means he is the FBI's newest hire, serving as a consultant for their new Paranormal Division.
The government is convinced we are not alone in this world. With invisible forces all around, agencies are seeking how to harness that power for their own uses. The mystery swirling around the unseen and unknown has caused much speculation. Some suppose lost souls are wandering the earth, others believe deceased loved ones never truly moved on, and still there are those who are convinced that aliens have infiltrated our world.
Jack Bennett knows better. He knows who and what these powers are. The ancient scriptures talk about a great evil that was conceived in the depths of eternity. There, a great war occurred in a place called Heaven. Lucifer, the ancient serpent, the evil dragon of folklore, was cast out and bound to the earth and confined to its surrounding atmosphere."
It's a fun ride. Here's a review: Hidden Thrones; Open Warfare; Face to Face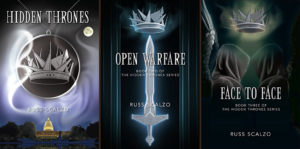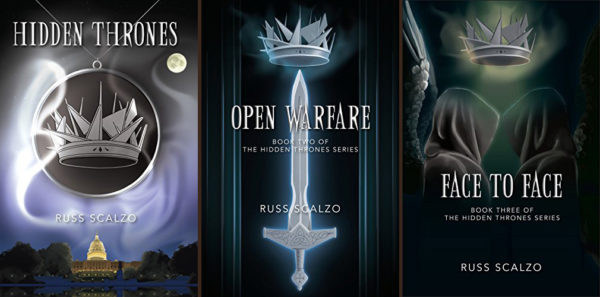 Amazon Links: Hidden Thrones • Open Warfare • Face to Face
---
Tales of Mighty Men series by David Bergsland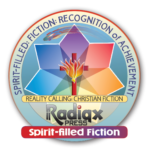 "Supposed CIA operative Deborah "Stones" Stoner is angry—again. Tired of her lengthy recovery from a sniper gut shot received while working black in Jalalabad, she loses her temper and beats three assailants within an inch of their lives while rescuing an innocent shopper and his family. This draws her into the treasonous support of Senator Daniel Aragón, a presidential candidate seeking to bring the country back to moral integrity and honor."
Tales of Mighty Men: Christian warriors! Give me a break.
I cannot be saying that there are Christians who could be black ops covert warriors. But yes, that's what I'm saying. In fact, I'm sure there must be some of them as the Lord has His sheep spread like salt throughout the earth. Now there are certainly no Christian porn workers or porn movie producers, but warriors? Of course there are.
Mexico invades the Southwest, trying to reclaim Aztlan—the ancient land of Northern Mexico which includes California, Arizona, New Mexico, Western Texas, Southern Colorado, Southern Utah, and much of Nevada. With the help of a few traitors and duplicitous leadership in DC, they may well pull it off.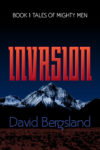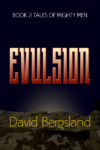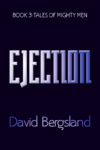 Amazon Links: Invasion • Evulsion • Ejection
---
For fans of Brad Thor, Vince Flynn, Dale Brown, and maybe even Clancy, this book is well done. This is a SpecOps super hero backed up by the power of God. It fits the military thriller genre well. Here's the blurb:
The CIA has a problem. Its best clandestine operatives keep turning up dead. And now, as if things couldn't get any worse, a Defense Department scientist, specializing in high-energy lasers, has gone missing. America needs answers. And fast.
Delta Force operator Reagan Rainey, on temporary duty assignment with a secret CIA entity known as Directorate Twelve, is tasked to do just that—get answers. But to do so, he not only has to outwit and outmaneuver a dangerous cabal of foreign actors believed to be at the center of it all, he must contend with a deadly assassin who is bent on destroying him.
Relying on his bedrock faith in Almighty God, Rainey is forced to race against the clock to uncover what is really going on and why, before his beloved America is pushed to the brink of war.
I must admit, I've gotten tired of the heathens writing these books. I've quit reading them. This is a clean read, yet very exciting and compelling. I had a hard time putting it down.
Spiritually, it's a weak four
The Christian life is not the focus of Reagan's life. Rather he's comfortable with knowing the Lord and thankful for the help he gets. He knows where the power is, and turns to it naturally. This is not a preachy book. Even the two salvations are very matter of fact, realistically done.
Like I said, it's at the evangelical level. But doctrine has no place in the book or in my review of it. This is not redemptive fiction, but well-done Christian fiction. If violence and war bother you, you won't like this book. This is a Christian warrior who is willing to do what he is asked to do to the best of his considerable abilities. I have no trouble with Christian warriors as you know. My technothriller, Daniel's Mighty Men, is filled with them. This will work well for older teens on up to the late 90s.
---