Christian political thriller: Hidden Thrones by Russ Scalzo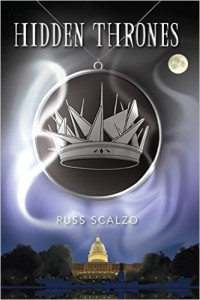 I'd almost given up on the genre. I'm so sick of serial fornicators, torturors, and rage-driven anti-heroes. This one got to me: exciting, action-filled, complex, and compelling. What great fun!
Except, of course, it stopped just as it got interesting. I imagine the worldly might complain a bit about the spiritual content. But, for believers, this tale is a joy.
[yasr_overall_rating size="large"]
Hidden Thrones is what I look for in Christian Fiction
It's a very good story, well-edited, fast-paced, and spiritually solid. It's quite teachy in spots, which will offend some. But this portion of the Christian walk is rarely understood. I realize that very few people ever see demons or angels. But, for the purposes of the tale, it's probably necessary.
Spiritually, this is five-star—clearly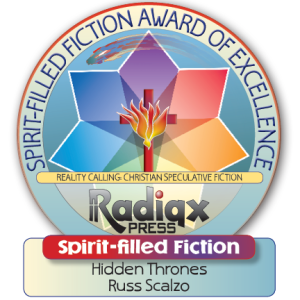 Not only is the Christian walk spirit-filled, the enemy depictions are realistic also. I found nothing wrong with this book EXCEPT it is far too short and left me hanging in the midst of a major plot twist. Someone should tell Scalzo that books like this are commonly twice this long, and they do not make good series. But that's just me.
I'm giving Russ an award of excellence for the spiritual content: the Christian Spirit-Filled Speculative Fiction Award. When taking the story into account, it's also my first nomination for Spirit-Filled book of the year.
[yasr_visitor_votes size="large"]
[yasr_visitor_multiset setid=0]