Peter awards N. P. Beckwith a Religious Fiction award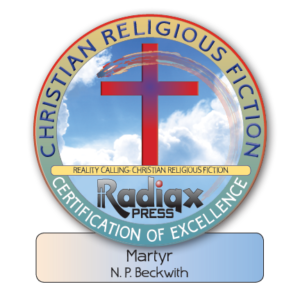 Book Review and Christian Fiction Religious Fiction Award:
Martyr: The Other Chronicles: Book 1 by N. P. Beckwith.
Excellent world building, Christian fantasy, alternative world, post-apocalyptic, how prepared are you to lay down your life for the one you love or the community you serve and for what reasons would you do so? Strongly Recommended.
http://christianfictionreviewguru.blogspot.com.au/…/martyr-…