Mark Romang offers incredible new thriller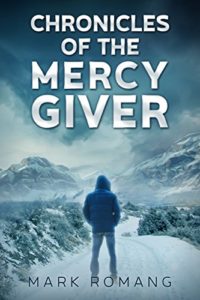 If you're like me, the title Mark Romang offers incredible new thriller gets your mind a bit excited. This man gave us the Battle Series — an outrageous spiritual warfare thriller. He also wrote The Grace Painter & The Treasure Box which are also a solidly Christian thrillers.
[yasr_overall_rating size="large"]
Here's the blurb:
Investigative journalist Lauren Kramer, a rising star in the Cable TV news industry, has just been given the assignment of a lifetime. Find an angel and interview him, and do it within a four-week window.
Lauren's target is a mysterious being who has rescued people from peril all over the world, only to disappear without a trace soon after performing the miracle. Armed with various newspaper accounts of the alleged angel's exploits, an artist rendering of the angel's face, and assisted by a kindly seminary professor specializing in angel studies, Lauren hits the road in an all-out effort to do the impossible and acquire the interview.
But Lauren soon discovers she isn't the only one searching for the hero. A secretive group of people have spent large sums of money trying to capture him. And the more Lauren learns of these dangerous individuals and their plans to alter the planet, the more convinced she becomes she's chasing the wrong story altogether.
An action thriller tour de force with an over-arching Christian theme, The Chronicles of the Mercy Giver crosses over into multiple genres, including mystery, suspense, fantasy, science-fiction, and dystopian.
Here's a Christian thriller with the bones of a Clive Cussler book. Brody is a hero like I wish Dirk Pitt could emulate. The differences are stunning and Brody shows far greater character strength and power. This book takes place in the real world—unlike the commercial fiction thrillers and their worlds of wishful thinking. I don't want to spoil anything, but the characters are compelling, the action is exciting, the plot gets past the suspension of unbelief threshold very quickly.
Yes, I gave it a Redemptive fiction award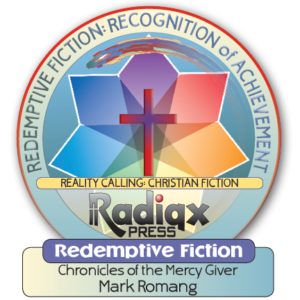 The book clearly deserves it. More than that I'm really excited about where this might go in the rest of the series. I genuinely enjoy having another author to rely upon for solid Christian books with creative storylines.
[yasr_visitor_multiset setid=0]
Please follow and like us: