Physical spiritual getting thoughts straight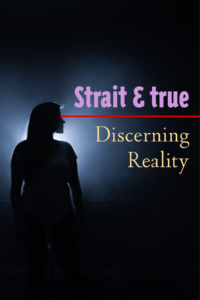 Nothing ranks higher than understanding: physical spiritual getting thoughts straight and true. Our natural tendency always looks to the soulish and fleshly part of our life first. We love miracles, but they actually mean little to our spiritual health and eternity.
"Even the sick whom Christ healed died at last. A miracle upon the physical or natural plane is, after all, fleeting and vanishes. Not so in the realm of the Spirit. The miracle wrought every time a soul is born again, or when God by His Spirit triumphs over the old creation and brings a trusting heart into a fuller realization of the divine life, is lasting and endures through the ages to come. To rejoice in the fact that God has touched my physical body and wrought a miracle (which fact is true) is one thing but to know that my name is written in the Lamb's book of life and that I am born of God is greater."  Broken Bread John Wright Follette
We must sort out: physical spiritual getting thoughts straight and true
This is true of the books we write, the prayers we pray, the things we do, and the life we live. Most people call this the eternal perspective. I like reality orientation better. The truth guides us in reality…if we allow it to deal with our preconceptions. We follow the strait and narrow path.
We are in training, learning to look beyond our senses and our habitual behaviors. Until I or you become born of God, we cannot even sense spiritual reality.
"But the natural man does not receive the things of the Spirit of God, for they are foolishness to him; nor can he know them, because they are spiritually discerned."  ‭1 Corinthians‬ ‭2:14‬ ‭MEV‬‬
Only when the Holy Spirit fills us can we be led into reality. This reality reveals the importance of our spiritual person. This shows us the truth that…
"There is neither Jew nor Greek, there is neither slave nor free, and there is neither male nor female, for you are all one in Christ Jesus." ‭‭Galatians‬ ‭3:28‬ ‭MEV‬‬
Meditate on these things and grow into the truth. Without that, your life remains worthless. Then testify and bear witness to this by the books you write and the life you live.