Anointed book writing needed badly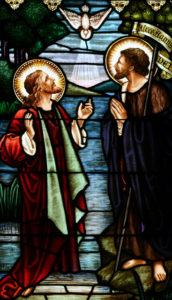 Many find the anointed book writing concept very confusing. You have to be born from above into the Kingdom to even see it, as Jesus told us in John 3.
The core idea also comes from John, as you might expect: 1 John 2:20, 27 MEV "But you have an anointing from the Holy One, and you know all things… But the anointing which you have received from Him remains in you, and you do not need anyone to teach you. For as the same anointing teaches you concerning all things, and is truth, and is no lie, and just as it has taught you, remain in Him."
This shares a great promise to all true believers who know the Lord and are filled with His Holy Spirit. After all we anticipate our marriage to The Anointed One, Jesus. Anointed One displays not His last name (Christ or Messiah), but His God-given job. He shows us what anointed book writing means…but it's part of the package when we choose  to believe Him, give ourself to him, and serve Him as Lord and King.
Anointed book writing manifests the Holy Spirit into the life of the reader
This enables Him to transform that life through the range of salvation to edification to maturity. If the Lord called you to write books, now you know why! His aim remains, as always, to transform, set free, build up, and bless. This gives you your reason to write. It takes an exceptional writer to produce a book on this level.
But don't get puffed up! The Lord anointed a donkey to get through to Balaam in Numbers 22-24. It's not about you. He provides the power, the turn of phrase, the special moment he can use to touch someone.
How to produce anointed book writing which changes lives
Christian writers need the ability to write and publish books which genuinely bring change into the lives of our readers. This must be our goal. Only the Holy Spirit can do this through us. But we can learn how to be used more easily by the Lord. We will get better with more experience.
Taking up your cross and allowing the Lord to purify you begins the process. The "old man", the flesh, must be brought under the control of the Spirit. More than that, working out our call in fear and trembling will cleanse us and purify us. He will prune us so we can be that well-crafted tool in His hands. How do we write under the anointing? I am sharing this out of my personal experience of teaching and being taught in the Lord for over forty years. I am not talking about something weird, but I am sharing with you a standard of writing that is lamentably missing in most Christian books today— anointed book writing.
Our want and need as writers allows the Holy Spirit to take the words which we publish and convert them into personal messages for each person in your readership. This defines the Greek word, rhema: the word used in Ephesians 6 when talking about the Sword of the Spirit, the Word of God. Rhema means a specific personal word for an individual directly from the Holy Spirit. It is the power of the Gospel. The Holy Spirit has the power to take a bit of speech or a phrase you write and use it as a word of knowledge, wisdom, or prophecy to your readers. He is so powerful and wise that He can use the same phrase to mean different things for every reader—even people rereading your work. More than that He loves to do this. This is why it is common to hear reports after truly anointed book writing that show completely different reactions and stories from almost every person who reads the book.
An anointed leader
I need to cover my experience with Dr. Westbrook here. He was the best person I ever saw communicating in this manner. He was my wife's supervisor when she pastored a Foursquare church in Albuquerque in the early 1990s. Most denominations would call him a bishop. Who he was in the Kingdom became clear to all of us. He was a uniquely powerful anointed leader.
This man, in the course of his calling, came to several of our regional pastor meetings to share with us and help prepare us for ministry. He had a method of teaching and leading that was not impressive—yet truly amazing. He often spoke in sentence fragments. These fragments revolved around the message but obviously came from a man who was taking the time to seek the Holy Spirit for the next words to say moment by moment. When examined intellectually, things often didn't make straight linear sense. However, the insights that came to my mind as I listened to him teach were surprisingly wise and directly solved problems I was dealing with at the time.
Incredibly, this was the case with every person hearing the teaching. Basically every listener heard a different sermon or teaching and all the messages received were uniquely personal and powerfully life changing. In his case, you could see and sense the Holy Spirit taking the raw content this man spoke and converting it into powerful anointed teaching—an individual rhema for each of his listeners. I have never experienced this so clearly before or since.
This anointing also produces anointed book writing
This level of writing powers the Scriptures. But we see a lesser measure of it in books being written recently. Guy Stanton III, at his best, writes on this level. But sadly, this level of fiction remains very rare. John Wright Follette reaches these heights in his teachings also. But the Kingdom of God needs many more to edify the sheep and to help bring in the harvest.
The key lies in getting out of His way…allowing Him to control the content. Automatic writing shows the enemy's counterfeit. Jesus will help and enable us…if we ask. More and more, as we mature in the Lord, He enables this level of writing through us. You cannot imagine the joy until you experience the wonder of reading a passage which is far beyond your abilities.
Photo credit: Waiting For The Word via Visualhunt / CC BY
Please follow and like us: