Interview with Andrew Simmons
Today, I would like to introduce an author with a very interesting and unique author's background. Once I discovered the type of edgy, Christian, speculative fiction Andrew Simmons creates, I had to review his books and of course, interview him. It has been well worth it.
So get comfortable and enjoy this interview with Andrew Simmons as he describes his author background and writing skills and unique Christian fiction.
Thanks for stopping by Andrew! I am eager to discuss your writing and your books, so let's start by you telling us a little about yourself.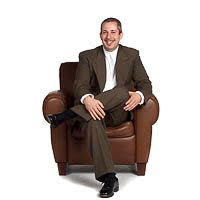 I'm a 15-year animation veteran from the Walt Disney Animation Studio in Orlando, FL. I worked on most of the animated movies from The Little Mermaid, the Lion King, to Brother Bear doing various jobs as Cel Painter, Traditional Film Camera, and Final Check.
Since I left Disney I have been published twice: first in the Zonderkidz manga: Tomo, Vol. 1: I Was an Eighth-Grade Ninja and secondly in the Veggie Tales Bible. The 1st Tomo manga won a Bronze Medal for excellence from the Moonbeam Children's book awards. Now as for the Veggie Tales Bible, I took eight of the Veggie Tales DVDs and reduced/adapted the stories to only four pages each of comic book format.
Tomo, Vol. 1: I Was an Eighth-Grade Ninja on left and Tomo comic on right
Now Andrew, let us discuss your writing. For starters, What inspired you to become an author?
I have always been a storyteller so it was a natural progression to start writing those stories down.
How did your experience working at Disney help you write your novels?
Authors tend to use one of the following methods:
• by extensively plotting it out (plotter),
• or as it came to you (pantser, that you write by the seat of your pants) or was it a bit of both?
I learnt 90% of everything I know about storytelling from my days at Walt Disney Feature Animation: everything from the importance of a solid log line for a project to plotting, and writing good characters. I was able to see projects grow from ideas to full blown films. Being able to watch them change along the way was a real eye opener as stories altered for the better and by the time the film was done it usually was a lean mean story telling machine.
This set one of my most important story telling keys I follow: don't fall in love with anything you write. Changes to a story may take out your favorite moment or your favorite dialogue, but anything that does not move a story forward needs to go and anything that does more a story forward needs to stay. The ability to look at a project objectively as its caretaker instead of its owner will give you the freedom to write the best project you can without holding on to something that does not add to the story just because you cannot let it go.
As for my writing process, I start out working and reworking a project's log line, which is the core of the story in one sentence. Then when I am happy with my log line, I start to lay out my story in a one-page write-up which is broken down into act 1, act 2, and act 3. Then when I am satisfied with the general direction of the story, I start to break down the individual scenes in each act. Only when I am happy with the skeleton of the story, will I start to move forward with writing it. It is here, where the real magic begins, as I never think about dialogue until this point and most of the time the story shifts and changes direction as the characters interact. Writing then becomes a process of shifting scenes, adding scenes, deleting scenes while keeping the core story structure and log line in mind. In short, the answer would be both: strong story structure at the beginning then letting myself write with the freedom to change and adjust as the writing progresses along.
What obstacles have you encountered in writing your novels? How did you overcome these?
Obstacles, all of them I think: plot issues, pacing issues, and poor dialogue, just to name a few; if there was an obstacle I probably ran into it. As for how to work around a problem, simple, I get up from my computer and do something else: walk, play a few games of pool, take a shower, anything to get me away from the story for a little and let my mind wonder. It was when I am 'mulling' things over in my head I usually find a solution to my current dilemma.
How has writing and being an author impacted your relationship with Jesus Christ and vice versa?
Christ has impacted my entire life, only He knows where I would be today without Him.
Do you have a favorite genre that you read?
Back in the day, I read mostly fantasy and science fiction with a fair amount of military history books thrown in the mix. Today, I mostly ready graphic novels, as I love sequential storytelling.
What have you learnt about becoming an author?
The same thing I have about doing anything, do it to the best of your ability and just do it. Once you have a finished work in your hand, you have separated yourself from everyone that only sits around and talks about doing it. It may not be the best work out there, but work hard at it, and make your next project better. I can already see an improvement in my writing skills from Isaiah: And the Night is Gray to my third Isaiah story The Chessmen. Work hard at it and never stop learning and honing your craft.
Speaking of the Isaiah Tiller series, how long did it take you to write each book?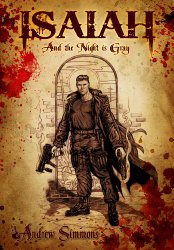 That question is kind of hard to accurately answer, as Isaiah Tiller has been around for well over fifteen years which was when I wrote my very first Isaiah short story. However, if we talk about getting the stories ready for print this time around, usually a year on each. I have an imprecise time-line which I have stuck with but I really want to make sure the next part of the Isaiah's story is fully polished since I have been releasing it out to the public to enjoy.
What influenced you to write this series as short stories rather than novella size or full-length novels?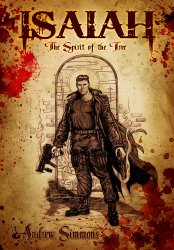 Actually, Isaiah Tiller has a full story arc. However, as I started to write the series years ago, I broke it up into five smaller parts; mainly because it was nice to get a part of the story done and then move on to the next part and then the next part; baby steps towards the main goal if you will. That way I didn't feel like I was dredging through page after page and never seeing the finish line.
So when I picked up the project again a couple of years ago and worked on rewriting the stories, after each part was complete I went ahead and released them instead of holding them back until the entire story arc was done.
Do you plan to write a full length novel?
My next project will most likely fall into the full novel territory if all goes according to plan.
You write well. Have you always found this to be an easy feat? What have you done to improve your writing, such as a writing course or National Novel Writing Month? (For readers of this interview, this is an annual novel writing project, held in November, that brings together professional and amateur writers from all over the world.)
Story telling has always been natural to me as I have been writing and telling stories for as long as I can remember. However, when it comes to writing to release something to the general public, it has taken years of work to get to where I am today and it will take many more to get to where I really want to be. As for improving, I just write, write, and write some more. The best books I have read are all on film scripting and focus on telling a good story. So for me, telling a good story is the main goal, whether is it writing a film script, a graphic novel, or a short story. The format isn't as important as telling a good story is.
When did you decide to make a career of writing?
It was my first writing gig doing the Tomo graphic novel with Zonderkidz, which convinced me I might be able to do this writing thing for real.
Who are you reading right now?
I just finished Save the Cat; good stuff to get you really focusing on your story and Doug TenNapel's graphic novel: Iron West and Stan Sakai's: Senso
Now let us discuss specifically the Isaiah Tiller (IT) series.
This comprises of two books,
Isaiah: And the Night is Gray (Isaiah Tiller Book 1) and
Isaiah: The Spirit of the Tree (Isaiah Tiller Book 2) with a third being released in a month or two.
Were you surprised that the IT series has been very well received, with 4-5 stars?
Yes and no. I had put a lot of work into Isaiah over the years trying to polish it the best I could and having some Disney friends read it that specialize in story along with an excellent editor really helped. I knew before it was released that I had something different, but I never thought of it as a five star story, so it is very rewarding to see people who do not know me personally read my work and enjoy it.
What do you feel contributes to the success of this series?
A lot of hard work and many a long hour: writing, crafting, and polishing. Plus, watching a ton of movies. : )
Why choose vampires, werewolves and ghouls in this series rather than just focus solely on demons or evil spirits?
You can blame Hollywood for that, I grew up watching all the old Universal monster movies on TV and have spent years watching various takes on the vampire genre. The genre naturally lends itself to the very core question of human existence: is there eternal life and if so what does it look like? What better playground to write in then one that is so ripe to ask eternal questions without forcing them to come up in the story?
Were you concerned that including vampires and werewolves in a Christian story about spiritual warfare would polarize Christian readers and encourage them to consider that you were cashing in on the current fad of secular authors romanticising vampire and werewolf stories such as the Twilight series?
I started writing the Isaiah Tiller many years ago for my boys to read and enjoy as they were growing up. I liked what I was coming up for them so much that I started working on Isaiah Tiller for general release; but in doing so, I always kept my target audience in mind, the 15 to 25 year old male crowd that does not have any Christian faith or belief. I wanted to create a character that was as cool as anything Hollywood had to offer but he had an element of faith woven so strongly into fabric of his being so that when faith issues came up I could write about them in a way that felt
Have you had any negative feedback from readers in regards to your portrayal of the spiritual warfare elements in this series? You have Isaiah slaying/fighting vampires, ghouls and an evil spirit by physical means using weaponry such as guns, knives and holy water and combat fighting. Yet he also uses prayer and the Word of God to defeat them just as the Word instructs us to. However, the Word of God only instructs us to do this and nothing else. What was your rationale for using poetic licence in adding the physical weapons and fighting?
Isaiah is a blend of many things but at its core the story is based off of the premise of Bram Stroker's Dracula. The team that comes together in Stroker's book uses physical weapons and faith to fight Dracula, that is something which I feel the genre as a whole has moved away from as most 'heroes' in the last twenty years or so were vampires trying to do good (Buffy/Angel) or half breeds (Blade). Isaiah Tiller is my take on getting the genre back to where I believe it should be: good versus evil, God versus Satan.
I became a little concerned reading this series as you spent a lot of the plot lines portraying Isaiah as slaying the vampires, especially Gray, motivated by revenge for the turning of his wife, Deena, instead of this motivation being God's will for Isaiah to eradicate them. However, you added a humbling scene where Isaiah repents and is back in the will of God and becomes successful in continuing this fight against Gray. There is an important lesson here for Christians in doing everything in the will of God and not based on their own strength or motivation. Was this intentional or just part of creating suspense as a plot line?
Intentional. One of my main goals with Isaiah Tiller was to create a character that was real and believable even though it was a work of fiction. I wanted Isaiah to feel human, to come across as someone that makes mistakes in his life. I wanted his faith to be so real that when the reader goes through the story everything that Isaiah does feels like a natural extension of him. So when he prays, it needs to feel real, when he repents it needs to feel real, and when he shoots a vampire it needs to feel grounded in reality.
In relation to the previous question, I believe that Christian fiction should not only entertain but educate and edify Christ and His Church. You certainly entertain in this series and educate in spiritual warfare and being submitted to God in this and I must confess I felt encouraged in my relationship with Christ from reading this series. Was this your aims as well or just to entertain? I do thank you for achieving this in this series. To me this is one of the draw-cards to reading your books.
My main goal was to write a series that would appeal to my target audience and as they were being entertained by the story line, I would be able to introduce biblical truths to a group of people that would never hear of them any other way.
Reading the Isaiah Tiller series, I get the impression that you had a lot of fun developing this?
I did indeed. I was able to write about things I could only dream of doing.
How many short stories have you planned for the IT series?
There are five parts in the Isaiah Tiller series which will complete the full story.
Is Isaiah Tiller based on any part of your personality? If not, where did the inspiration for this character come from?
The original concept of Isaiah was to be The Punisher of the vampire world. Instead of hunting criminals, he would hunt down vampires. As for him being based of off me, I think there is a little bit of me in everything I write; especially Isaiah.
What is the hierarchy, culture and group dynamics of the vampires based on, your imagination or research?
Mark 3: 24-25.
Jesus called them together and used this illustration: "How can Satan force out Satan? If a kingdom is divided against itself, that kingdom cannot last. And if a household is divided against itself, that household will not last. (God's Word Translation).
There is structure and hierarchy in everything; including the enemy's camp. As for how the vampire world works, I put in a lot of time defining the ins and outs of Isaiah's world based off of this scripture and vampire lore in general.
Werewolves play a small part in books 1 and 2 of IT. Do you plan on having a future short story on these?
Oh, you had better believe it.
Other than the Isaiah Tiller series, do you already have a new project in the works?
Yes, I do have my next writing project lined up.
Where can readers find you?
Website
http://www.isaiahtiller.com/
Facebook
https://www.facebook.com/theisaiahtiller
Twitter
@theisaiahtiller
Goodreads
https://www.goodreads.com/author/show/8108058.Andrew_Simmons
Amazon Author Page: Andrew Simmons
Any closing comments?
Peter, I just want to say a personal thank you for your effort in the community. I am amazed at all you do for authors. Thank you.
As for closing comments:
The wise speak only of what they know. –J.R.R. Tolkien
Andrew, thank you for this compliment, I do enjoy interviewing authors and promoting them to the readers out there.
I thoroughly enjoyed this interview. You definitely know your craft and I am sure that any aspiring author or seasoned author will find your unique technical skills encouraging and challenging. Not many authors come from the background you have and you have therefore something very specific to offer.
I must say that this definitely shows in your writing and for me this is one the drawcards to your specific brand of edgy Christian speculative fiction apart from the spiritual warfare aspects as well which are very exciting and entertaining.
I am looking forward to future novels in the Isaiah Tiller series and I pray that your reader base increases from this point on. Keep in touch.
---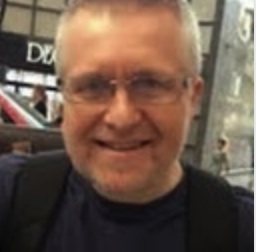 Peter Younghusband has been an avid reader from as early as he can remember. Since becoming a Christian in his early 20s, his passion for reading led to specifically Christian fiction and this has developed into reviewing them on his blog. He loves reading new author's novels or author's who have not had many reviews or exposure and giving them much needed encouragement where appropriate.
Please follow and like us: