Some Spurgeon Writing Tips to help keep us focused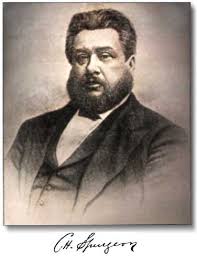 Jeffrey Allen Davis posted a set of Spurgeon quotes from LucidBooks. I thought it needed a bit of graphic cleansing. So I did Some Spurgeon Writing Tips. If you click on the image, you'll find a booklet you can download for free. The quote I like extracted from these Sword & Trowel quotes is:
[That] "the Sabbath literature of our families might be as vivacious and attractive as the best of amusing serials"
It's just a freebie for y'all… a little public domain goodie fer yer entertainment—not to put too broad a tip on it.
Some Spurgeon Writing Tips
[as a practical measure]
You can do a lot with public domain writing. They make good free gifts, spice up your writings, and entertain the troops upon occasion. Much like public domain clip art, they are a good tool to keep in your toolbox. Yes, the images are public domain also.
Always keep your wits about you—looking for ways to help your readers and grow your audience.