Freedom's Heroes written large in this surprising Christian YA Scifi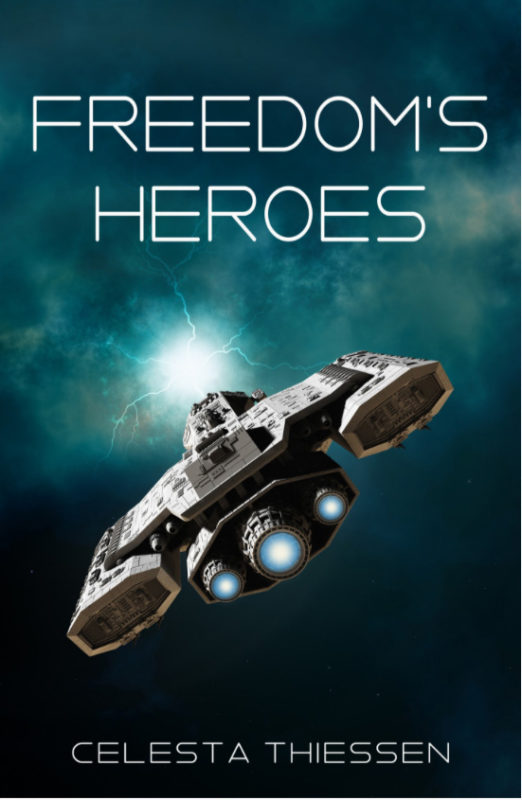 I'm always excited to receive another book by Celesta Thiessen. This time I found Freedom's Heroes written large in this surprising Christian YA Scifi. Celesta's deceptively simple stories always intrigue the mind and bless the spirit. She loves dystopian scifi and this book demonstrates her increasing skill as a writer in the genre.
The world she develops is believable and intriguing. The suspension of disbelief comes quickly. This planet vaguely reminds me of the Australian settlement here on this planet. A large prison ship crashed onto the planet centuries ago. The people on board degenerated into a society where the prisoners seem to infest the planet and the crew still live in the spacecraft.
All knowledge of the crew's former life has been forgotten. We really don't know why religion disappeared. But, it's gone.
The technology works, but they don't know how. They see it as magic—only available to some in varying degrees.  The class of heroes interested me. To me, Freedom's Heroes written large accurately describes them. This mysterious group of people has access to the highest level of magic. They are trained from youth to give their lives to save the people. The reasons for all of this fascinated me. I was hooked very early on in the book.
[yasr_overall_rating size="large"]
Here's Celesta's blurb on the book:
Everything seen rests on that which cannot be seen by mortal eyes. All things are possible for those who believe.

The prison ship, Freedom, crash-landed on an uninhabited planet.

Generations later, Alistar and Sabel, both seventeen, accept an arranged marriage and are commissioned as heroes. They always wanted to save the world.

On their wedding day, disaster strikes. Alistar and Sabel launch in the Freedom. To save their world they must leave it forever.

Once in space they learn that the entire galaxy is on the brink of war. As they try to navigate the precarious and volatile situation, they come to realize that it's going to take more than two heroes to save everyone.

This is going to take a miracle.
Freedom's Heroes written large in a dystopian Christian YA Scifi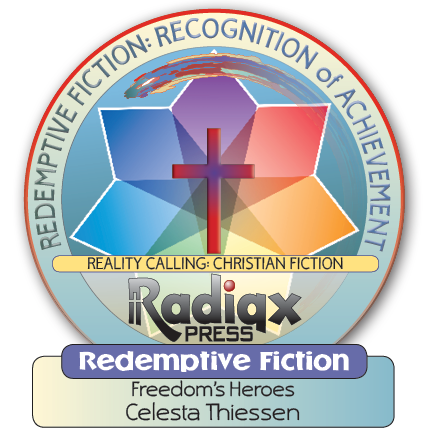 With all of this going on, the book touches on Truth. So far outside our reality, a different view of Reality appears. The core demonstrates a level of Christianity most of us hope for. But, we rarely see it today in our world.
Obviously, I had to award Celesta for her achievement. I see this book as redemptive on a level rarely seen. In many ways, I consider this her best book to date. I'm confident we'll see even more in the future from this talented writer. I was grateful to get a pre-release copy to review with no strings. It didn't disappoint.
You'll love it—as will your children. You do need to read it first to answer their questions. But, that will be a joy. If you love Christian dystopian YA scifi, you'll certainly love this one.
[yasr_visitor_multiset setid=0]