Consider your writing call — please!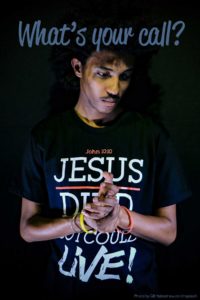 As we finally (after three and a half years) begin to set up our home in New York, I find myself praying more and more about what God is calling me to do way out here near the East coast. What I'm supposed to cover this morning resumes the focus of this blog: Consider your writing call — please!
This focus must always remain here in our spirit. What do you want me to do today, Lord? If God called you to write, He has things for you to express for Him. If you doubt that, I suspect no real call exists in your life. Writing, for you and me, becomes our vehicle for ministry and personal growth if He truly calls us to write.
Consider your writing call — please!
Our general marching orders are found in II Corinthians 4:
Therefore, having this ministry by the mercy of God, we do not lose heart. We have renounced disgraceful, underhanded ways; we refuse to practice cunning or to tamper with God's word, but by the open statement of the truth we would commend ourselves to every man's conscience in the sight of God — verses 1 & 2 RSV
You determine how this applies to you—as guided by His Holy Spirit. It's not my place to question your response to His call. However, it remains a big deal—always. Male or female, take a look at the image above. Our salvation was not cheap nor insignificant. He loves you and wants you as part of His Bride. You have become a portion of His eternal helpmate—one with Him in an intimate union.
Now, you may be called to help keep house, prepare meals, bring comfort, manifest miracles, help those in need, and/or write. But have no doubt. If He calls you to do something, it means practical, satisfying work. Yes, He enables us "both to will and to work". But, this assumes we cooperate and seek His face—so He can show us His vision for our life.
We have things He's given us to do
We don't work in our own strength, and any wisdom we have is from His presence in our life. As you consider your writing call be alert. What has He called you to write? Ask Jesus to show you! Do we really need another tantalizing tale or an additional impressive essay? No, we do not!
We, as ambassadors, must always be aware of our ministry, our service, our love for our readers. The word is Diakonia — "those who by the command of God proclaim and promote [spiritual truth] among men and women."  This remains the general call of the "priesthood of believers"—every single one of us.
We don't do this on our own. Everything I do from myself is entertaining, at best. Who cares? It's useless—a waste of time. I'm called to abide in Jesus so He can produce fruit from within. I can't do that. Allowing Him to remake me brings my hope and satisfaction. This enables the best I can do.
So, consider your writing call
As a warrior in fealty to your King, remain alert to His slightest wish. His wish truly is your command. One thing is certain, His call has little to do with your financial support. He already promised to cover that. Consider the flowers of the field or the sparrow. If the Lord has that taken care of, certainly your income is not worth worrying about.
You call will always be about service. To whom? Your readers, your fellow authors, the actual people will vary for each of us. But, be assured He has ones He wants you to serve.
A warrior bride lives with purpose
God develops personal plans for each of us. We are no longer our own, but His. We love our fiancee, the Lord of lords and King of kings. He deserves our best effort. As you consider your writing call, these issues lie behind it.
You bring true life, light, and wisdom to verbal expression. Truth always guides our tales and/or teachings. Writing for God entails intense spiritual warfare. The enemy will try to tear you down, destroy you, thwart your efforts. Fear not! He who lives within you remains greater than he who is in the world. He created him also. The enemy's rebellion did not change his origin—his character changed by his choice.
The spiritual battle will be won
You can rest in that. It can be relied upon. So, fight on—confident in his supply of power, wisdom, and verbiage. He will show you a marvelous tale to share with your readers. All our stories are different and constantly changing. The Lord's creativity is endlessly inventive.
We are made in His image. So, our stories will manifest those attributes also as we tap into His Life. Truth and Life come with as He reveals our personal way to us. But you need to seek it. Seek ye first His kingdom and all the rest will be added to you. It works no other way.
Of course, we train diligently and learn our craft. But, we don't work as the world does. As you consider your writing call consider these things.
Please!
I would beg if that were possible or even helpful. Your position in Heaven is dependent on the decisions you make now with the opportunities He provides. Love the Lord with everything you have within you. Your writing will demonstrate your character whether you like it or not. From out of your mouth will be expressed the truth of your being. Scary, huh?
Please follow and like us: