Christine Wachter Christian fantasy is entertaining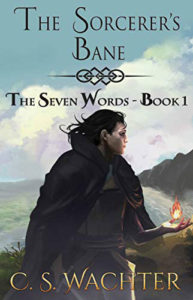 Christine Wachter Christian fantasy is entertaining. This book begins very dark, oppressively dark, necessarily dark, and depressing. It's definitely fiction of a high order. It brings Truth in the midst of a world having horrors which surpass reality. Yet, it feels right and uplifting.
It is fantasy sci-fi. But the science fiction elements are nowhere near hard science. The world is wonderfully built with magic, evil, power, and light. Yes, it feels medieval. Yes, the magic often seems overly oppressive and dark. However, the dark is diminished with overwhelming good and love.
So, the result of the read becomes qualified joy—tempered by the reality of its core—fiction very well done. You'll like this one.
Christine Wachter Christian fantasy is Christian but mainly entertaining so far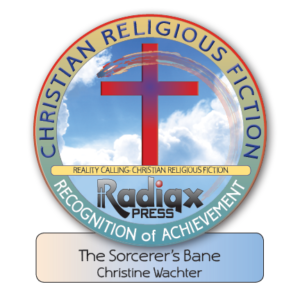 There is a reason to believe that It might get better.  Rayne just recently found out about a savior in book one. So far, there's no mention of a Holy Spirit. But with the foundation laid in The Sorcerer's Bane redemptive fiction will be relatively easy to accomplish. At present, I can only give the book a Christian fiction rating. But it is clearly Christian. Christine is a gifted writer.