A conversational relationship with Jesus is a true joy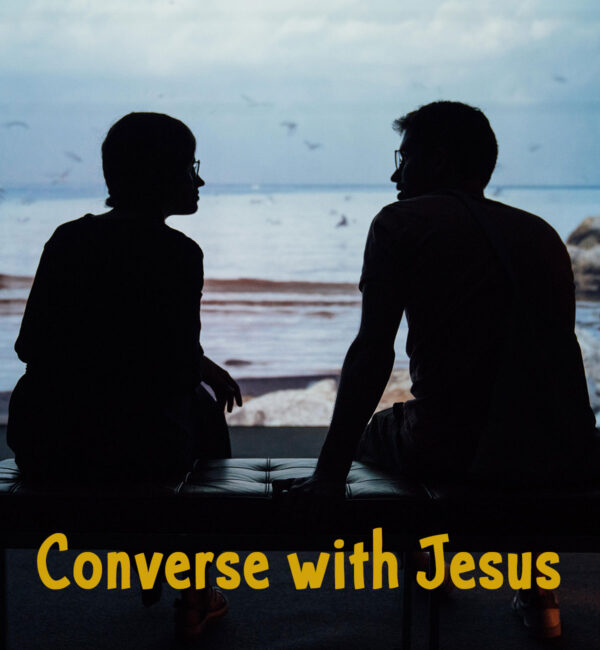 A conversational relationship with Jesus is true joy. And this needs to be shared in fiction, for people to see it's not a fairy tale… it's actually reality. More than that, it's delightful.
At this time, reality in the Christian walk is taboo—in Christendom. There seem to be several issues like this. For example, marriage is the first thing we're told to do, after the creation of woman. When's the last time you heard any one mention that the command, to not eat of the tree of the knowledge of good and evil, was given to the male before the female existed. He has serious responsibilities. Loving a wife as Jesus loves the church is powerful. And it's only available to husbands seeking the Holy Spirit for help.
Marriage is the core of of God's plan for society. It should be treated as an awesome gift from God. The Lord's tendency is to build off marriages.
A conversational relationship with Jesus is required
Jesus said in his priestly prayer in John 17: 3, "And this is eternal life, that they may know You, the only true God, and Jesus Christ whom You have sent." The verb know here is the same word used for a husband knowing his wife—not just sexually, but in every way. We are called to know Jesus on that level also. After all, we are His fiancée.
Key to understanding this is realizing the truth of I John 2:28—"…the anointing which you received from Him remains in you, and you have no need for anyone to teach you;…" I can't tell you how much it helps to have a conversational relationship with Him as He teaches you. You can ask Him questions, and He'll explain things to you, as a small example.
If we ignore this part of our relationship, we have decided to struggle through on our own. No wonder many church goers are so frustrated with their faith. If you begin talking these things out with Lord, he'll show you how to fix that. It's all based on a thorough repentance. But all you have to do is ask Him to lead you through that. Ask Him if He'll talk to you. You'll be surprised. It's a delight.