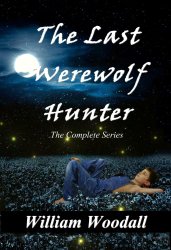 The Last Werewolf Hunter (The Complete Series) by William Woodall.
What would you do, if the people you loved wanted you to become a monster? What if they wouldn't take no for an answer? When young Zach Trewick finds himself faced with questions like these, there seems to be only one choice he can make. . . Run.Thus begins an adventure which will lead him from the hills of Tennessee to the piney woods of east Texas and beyond, as he finds himself caught up in a centuries-old battle against evil in which everything he loves is at stake.The Last Werewolf Hunter is a sometimes humorous, sometimes heartwarming tale of the things we choose to live for when the chips are down, and of the power of love to conquer all.This book contains the full text of all four novels in the series. . . Cry for the Moon, Behind Blue Eyes, More Golden Than Day, and Truesilver.
_________________________________________________________________________________________
The Queen's Martian Rifles by M. E. Brines

In this alternate steampunk adventure, the technical genius, Nicola Tesla, invented an anti-gravity coil that made steam-powered spaceships possible in the last decades of the 19th century. By 1899 the British Empire not only covers much of Africa, North America, Asia and the Pacific but also includes a moon base and a protectorate with the French over the backward civilization native to the planet Mars. But that empire, and those of the other western colonial powers have powerful extraterrestrial enemies no one even suspects exist – enemies that have renewed an age-old secret war against Humanity using all the supernatural powers at their command.
The cast of characters is sprinkled with historical personalities such as Aleister Crowley, the famous occultist history remembers as "the wickedest man who ever lived," and Viscount Sir James Bryce, British statesman, author, world traveler and mountaineer who claimed to have discovered Noah's Ark on a mountain in eastern Turkey.
His granddaughter, Lady Rebecca Bryce, is a militant suffragette and unorthodox scholar of antiquities determined to search the Martian pyramids of Cydonia for evidence of her theories on the extraterrestrial origin of human civilization. An educated and intelligent woman in a world that relegates females to insipid garden parties, she yearns to "set the male dominated science of archeology on its head." She doesn't believe she needs a man to fulfill her. But will she discover on Mars what she really needs?
Recent college graduate David Mclaughlin wants to make a real difference in the world, not just "host tea parties for old ladies." So he abandons his parents' plans for him to become a clergyman and seeks adventure as an officer in the Queen's Martian Rifle regiment. But snubbed and scorned by his "betters," can David persevere and save the Earth from destruction?
We also meet little Din, David's personal servant and a member of the Martian Untouchable caste. His clan has patiently suffered in slavery awaiting a promised savior. But after more than three millennia, has God forgotten them?
__________________________________________________________________________________________________________________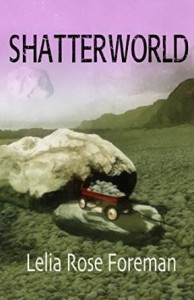 Shatterworld by Lelia Rose Foreman
Fleeing persecution and low on fuel, religious refugees from Old Earth find themselves stranded on a planet with a dark history. The promise of a future is shadowed by a dreadful past. Twelve-year-old Rejoice Holly is expected to someday become a farmer's wife, and set aside her dreams of astronomy. But the discovery that their Promised Land is already inhabited isn't helping her struggle between duty and dreams. Peace seems precarious, and the voice of reason is being silenced by one of fear.
As a new danger looms, the friendship or enmity forged could save or doom them all. Will the colonists and natives be able to set aside their differences for the sake of survival?
___________________________________________________________________________________________________________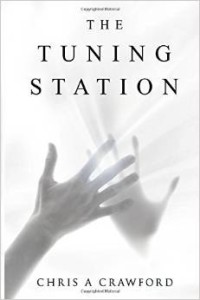 Atheist Ted Duncan finds himself face-to-face with a copy of himself from a parallel universe. The other shares with him a common history; his counterpart, however, is Christian. The pair are given controls to the Tuning Station, a machine that allows them to observe their pasts, and assigned a deceptively simple task: discover the exact moment their lives diverged. As they delve into the mystery, Ted sees ghosts of his own childhood in his double — an isolated kid suffering from Asperger's Syndrome, instilled with fear and insecurity by fundamentalist parents. Weaknesses he is certain linger from an unchallenged belief in a God that doesn't exist. Revisiting his painful past only confirms for Ted that it was inevitable he'd leave faith and family behind. But his twin stands as a denial. What single event could have changed everything he knows to be true?
__________________________________________________________________________________________________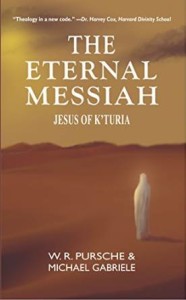 The Eternal Messiah, Jesus of K'Turia By W. R. Pursche and Michael Gabriele
In the distant future, humans have traveled throughout the universe. The long awaited Second Coming is at hand.
The appearance of Jesus is a true Epiphany for many. Yet some still do not believe, while others learn about Jesus for the first time.
This will be the ultimate test of faith.
http://www.amazon.com/The-Eternal-Messiah-Jesus-KTuria-ebook/dp/B004GNFU5W