Review: The Fourth Kingdom by the Swanns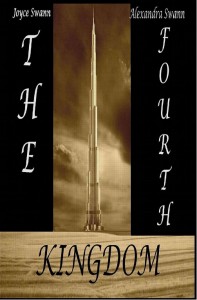 This book is far superior to the first book I read from this mother-daughter team of authors. The writing and the editing are professional. The story is good. The bad guys are a bit stereotypical. In fact, most of you will guess the general direction things are headed, but the twists are good and the tension builds. Then they commit the modern thing I hate so much. As the story builds to a climax, it suddenly stops. Evidently there is more coming in tyne rest of the dreaded trilogy. But please finish the current story. I gave them 4 stars because they have improved so much and I enjoyed the read. I certainly did not enjoy the sudden stop and the end which left me hanging. Normally that would drop things to a 3 star.
No. I have no idea how the cover relates to the story.
The good guys are actually believers!
They're not obnoxious. Just believers. What a treat that is! They may be a bit goody two shoes. But not too bad.
Please follow and like us: