Noah: the movie takes a couple of liberties (spoiler alert)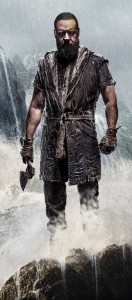 I've been thinking about watching Noah. But I've been concerned about what I have heard. The link to the review in Red Alert has me almost convinced to wait until I can get it through Roku—and maybe not even then. On the other hand, Noah was vegan [vegetarian, at least].
Spoiler Alert: this link is to a review which purports to tell the entire plot of the movie
RedState: Darren Aronofsky's Noah  There are six more reviews below. Here's one from Reuter's via Charisma & another from Breitbart
The movie is probably completely over the top, but it may be worth watching. Sorry, can't do better than that now.
Related articles
Please follow and like us: