A strong revue of Christian Speculative Fiction from Down Under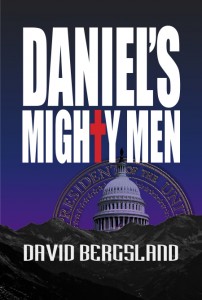 Peter Younghusband's review blog posted a very thorough and positive review of my book this morning. I'm grateful for his kind words. It also gives a very good description of the story—better than any I've written to this date.
Peter's blog has become one of my better resources for finding excellent Christian fiction. Of course, it helps immensely that I agree with his criteria for excellent Christian fiction. Here is what he is looking for [as am I]. The following is quoted from his blog:
What do I expect from Christian fiction?

Generally, I hope at the end of the novel:

it has entertained me immensely,
it has encouraged my walk with God,
it has not deviated from known biblical doctrine, and it will not, I believe, lead a non believer astray or promote false doctrine,
it honours God,
it does not encourage worship of the created (eg angels) instead of the Creator (God).

If it includes a topic that the bible is silent on, I don't get too concerned as long as it:

does not conflict with or undermine the bible or doctrine,
does not dishonour God
does not have the potential to give the reader a misleading impression of what God and Christianity is.
generally meets the expectations mentioned previously
I highly recommend you begin to follow Peter's reviews. It's a resource strongly needed in the current world.