Are you still hearing parables?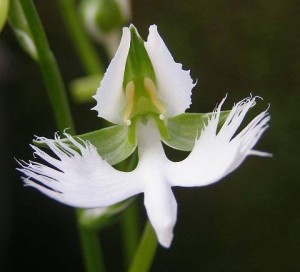 Sometimes what the Lord does seems almost cruel—IF you look with your eyes of flesh. The following is one of those places. Jesus clearly says that He explains things only to His disciples. For the rest of the people He tells them parables which are impossible to figure out.
He said to them, "To you is given the secret of the kingdom of God, but to those who are outside, everything is said in parables, so that 'seeing they may see, and not perceive, and hearing they may hear and not understand; lest they should turn, and their sins be forgiven them.' " (Mark 4: 11-12 MEV)
Why would a loving God do that? Surely He would speak plainly. But thinking that only shows you are missing the point. Nothing spiritual can be figured out.
The Holy Spirit is necessary!
Without the Spirit of God spiritual truth cannot be understood. In the same way, there is no way you can talk someone into salvation. Rebirth does not occur until the Holy Spirit reveals the Truth to a person.
In the Kingdom of God, nothing happens without the Holy Sprit. Listen  to some words from Paul:
Therefore this I say and testify in the Lord, that from now on you walk not as other Gentiles walk, in the vanity of their minds, having their understanding darkened, excluded from the life of God through the ignorance that is within them, due to the hardness of their hearts. (‭Ephesians‬ ‭4‬:‭17-18‬ MEV)
The Revised Standard says it best here, "as the Gentiles do, in the futility of their minds." Without the Holy Spirit we are trapped in the futility of our minds.
If we could figure it out, we'd get proud
The Lord knows we need to be forced to rely on the Holy Spirit. We won't do it on our own. Once we're "born of God" these things make perfect sense. I could not believe how clear scripture was—once Jesus called me, saved me, and baptized me with His Spirit. Until then the entire scripture is in parables.
I read the whole Bible two years before He finally called me and saved me. I understood almost nothing of it. Once I was filled with His Spirit the clarity of the scriptures astounded me.
We must ask the Author to explain His Book [Bible] to us!
Then He will explain His parables, and we'll understand Truth.
[yasr_visitor_votes size="large"]
Please follow and like us: