Disenchanted (The Coventree Chronicles) (Volume 1) by Janet Ursel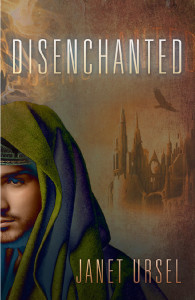 Disenchanted (The Coventree Chronicles) (Volume 1)
In this Christian fantasy, one young wizard with a hunger for wisdom and some dangerous secrets finds himself pitted against another ready to reach for power with the darkest forces possible. Wizards have never in the history of Coventree, renounced Wizardry. But Blayn Goodwin finds himself growing detached from the practice of Wizardry, even as he rises through the ranks to become the youngest member of the Supreme Council. He has lost interest in the usual gods in favor of a god without a name, not that he makes that fact public. Edgar Savile has his own traitorous secrets and kidnaps Blayn's eldest son to prevent Blayn from probing into them. Meanwhile the Supreme Wizard, suspicious of Edgar, sends Blayn to retrieve an ancient book from the Other World, hoping it will arm them against Edgar's treachery. What Blayn finds is not what anyone expects, and threatens to tear Coventree's fraying system apart at the seams.
Peter's Review:
I am so glad I investigated further this book when I saw a Tweet about this. I definitely found another worthy author of Christian fantasy to follow. This is Ursel's debut novel and reading it, it is hard to recognise this fact. It reads as if penned by an experienced, seasoned author with many books under her belt.
The first thing that struck me was the quality of writing. It is well written, adds depth to the description of characters and world building and plot. Maybe this is due to not just her imagination but also the fact that Ursel has a very well developed command of the English language. I found myself giving the dictionary function of the Kindle a good workout. I love writers who include words that I have not seen before and love seeing the context in how they have been used. My issue now is remembering them! Thank goodness for the Vocabulary Builder function of the Kindle, they are all stored there and I can review them at my leisure.
Ursel's world building is superb. I was transported to the world of Coventree and it surrounds, I could picture very clearly in my imagination, the setting, what the characters looked like, I reacted to the various moods of the plot, the joy of the romance between Blayn and Morwen, I despised Edgar, became fond of the Professor, Grand Wizard Martin, admired Owen, became protective of Peter when he was kidnapped, to name a few of the various emotions and reactions of the characters. I became tense and angry at the abuse from Peter's mentor, felt oppressed at the evilness of the Black Magician and even the description of the Black Temple and its evil atmosphere, and also at Edgar's evil nature, manipulation, deceitfulness and disregard for all things human to get his way. I love the very medieval feel and flavour that Ursel has so very successfully created. I was totally there, very much a part of this world.
The first half of the plot seemed to be constructed to set the stage for the faster paced second half and while I started to get a bit impatient to see where Blayn's quest for the forgotten book would be introduced, I know enough about fantasy world building to go with the flow and to identify when an author has just lost their way with the plot or whether there was a purpose to what seems this delay. The latter is the case here, as I have discovered from Ursel's writing thus far, she is very consistent and thorough, there is structure to everything she plots. It was worth the wait, as this second half is enriched by this structure and plot development in the first half.
I loved how the author described Blayn's desire to know more about the sky god very real and convincing, and especially when he realises who this god really is, albeit later in the novel and the joy, peace and spiritual transformation that takes place. I must confess, I became emotional as Ursel's description of this for Blayn brought back very similar feelings and memories of my own conversion and transformation all those decades ago. I treasure this from this novel and thank this author for recreating what such a transformation can be like through the power of the Spirit.
It was very refreshing seeing Blayn transform through the reading of the forgotten book and his surrender to God. I loved the spiritual lesson that Ursel includes without preaching or being condescending, that the Christian is only strong in God's power by surrendering to Him and doing it in His strength and Might and not his own. Brilliantly outlined when Blayn tried to defeat the Black Magician at the final confrontation at the end of the novel.
I keep mentioning in reviews such as this, that I believe Christian fiction, through whatever its sub-genres, should not only entertain, but edify and educate the reader. Entertained very much in this novel, edified in that my relationship with God has been encouraged and strengthened as described in previous paragraphs, and educated in spiritual warfare biblically, surrendering to God, standing up to what you believe in and allowing no compromise.
I am looking forward immensely to the remaining novels in this trilogy. Ursel has set herself a high standard and I look forward to being enriched in my reading of her future novels and existing flash fiction and poetry (see her website).
All in all a wonderful fantasy world rich in its characters, plot, spirituality, world building and is pure entertainment and enjoyment.
Highly Recommended
_______________________________________________________________________________________
Peter Yo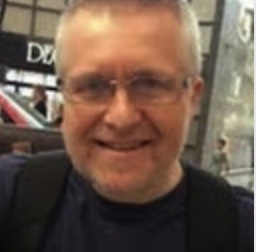 unghusband has been an avid reader from as early as he can remember. Since becoming a Christian in his early 20s, his passion for reading led to specifically Christian fiction and this has developed into reviewing them on his blog. He loves reading new author's novels or author's who have not had many reviews or exposure and giving them much needed encouragement where appropriate.
Please follow and like us: