Christian Western review: Dust Storm by Cliff Ball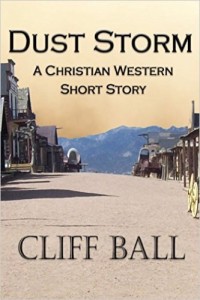 [yasr_overall_rating size="large"]
It could be so much more
I hate writing bad reviews, but this short story is typical of what has produced the bad rep of "Christian fiction". It's utterly predictable, no tension, everything happens smoothly with little real conflict. Even sin is quickly realized and repentance is by rote.
It's a Western condensed to essentials. It would make a good novel with some twists and turns. It really needs some character development. In a longer book, it would be possible to make the Christianity much more realistic. I wish that had been done. I hope Cliff makes it into a real book. But then I really dislike short stories.
Yet, it's comfortable, feel good stuff. I wish it made it into edifying.
[yasr_visitor_multiset setid=0]