Spirit-filled speculative fiction: Fallen Ambitions by Guy Stanton III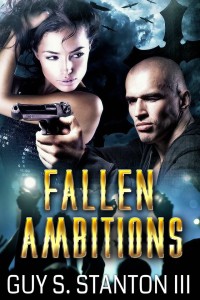 Guy has maintained his position in the Spirit-filled speculative fiction genre. This is an amazing book. The kind of redemption story we pray for. But they sure got more than they bargained for.
[yasr_overall_rating size="large"]
I'm a little sad that the meter's already pegged at five stars. But then there are a few tiny problems in my eyes. The romance is great, but the story's a bit thin. I miss the global, even galactic, sweep of the stories in the series. But this is a standalone novel and there's simply not room in a story this limited in scope.
Spiritually, this nails it
As outrageous as his characters are, the conversions are realistic, feeling genuine. Jesus is glorified. God's love is made real. If the Gospel works in such extremes, certainly it will work in my life.
I finish the book in joy, as I do all of Guy's books. What a blessing they are!
[yasr_visitor_multiset setid=0]
Please follow and like us: