Let's party! What is godly fiction?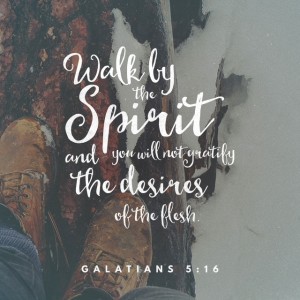 I've read several books recently which outwardly seemed to be strong, redemptive, or even spirit-filled fiction. But they missed the mark.
They were filled with what the Spirit calls works of the flesh, in particular: party spirit. Conservatives against liberals, democrats against republicans, you know the drill. All of this stuff is of the flesh—at best. As Paul tells us in Galatians 5:17-18, the Spirit and the flesh are at war with each other. How can we make a work of the flesh, like party spirit, part of the core truth of our books?
We can't do that any more than we can have a hero or heroine who is driven by revenge and never repents of that foul sin. Vengence is the Lord's! Our political heroes and heroines must be Kingdom people. That's very difficult when writing about modern America.
This brings up the entire topic. What do I mean by redemptive fiction? Why do we see so little of it? Let's consider one small aspect of it.
Godly fiction shows Truth
So, if I'm complaining about party spirit, what should we be writing? This is the glory of fantasy and science fiction. We can create a world specifically designed to show forth Truth. What is the Truth politically?
Monarchy! We live in a Kingdom headed up by a benevolent Godly King…the Lord Yeshua (or Iesus in Latin, Jesus in Modern English). The answer to the question about my political loyalties is: I serve a wonderful king! This is the appeal of good fantasy. Good emperors have the same appeal, but Truth has a King. There is a real reason why the British royalty have such a fascination! Queen Elizabeth and her mother are known for their piety. I see no problem with a godly Queen, who serves the Lord, in our fantasy & scifi.
Democracy only shows up in scripture negatively as in "every one did what was right in their own eyes" in Judges. My wife and I call this the "Wild West mentality" after living twenty-five years in New Mexico. Oh how Americans love it! But it only works if the basis of our society is faith in a savior who gives us power.
American democracy used to allow true Christianity in our society. Increasingly that is no longer true. No party does. If you think I'm wrong, I suggest you take the reading course God led me through over the past week: the sermon on the mount in Matthew. Jesus is really hard core. No political party would touch what He prescribes for the life of a saint walking in the Spirit.
What do you think?
Please follow and like us: