The Darkened Land speaks allegorically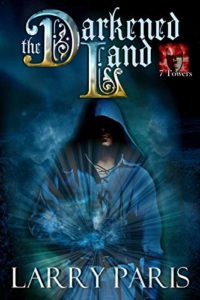 Larry Paris' Kindle version release of The Darkened Land speaks allegorically and well. This is not an allegory like A Pilgrim's Progress where you know what is happening by the names used. The Darkened Land is a unique place where Dark and Light fight directly.
Most allegories tend to be frustrating because little is spoken directly. The Darkened Land never explains itself, yet Truth is seen. If you try to force it into a standard Christian mold, you'll be frustrated. But its own truth does well. I found it edifying, in a roundabout way.
Here's the blurb:
In a land of perpetual darkness the city of Agapay stands as a beacon of light in the midst of a raging war. Lachlaniel has never known the light until a man with one of the King's light-giving stones passes by. Dazzled by the wonders, beauty and gifts it bestows, Lachlaniel leaves Fairvale to find a stone. Accompanied by a friend and aided by some of the King's finest warriors, Lachlaniel makes his way to Agapay pursued by the creatures of darkness. His quest has roused the enemy unleashing a flood of terror and destruction. The Great City is in peril. Can Lachlaniel obtain a stone before the forces of evil engulf the city? Can he and his friends turn the tide of destruction, or will the light fail and the defenders succumb to the legions of darkness?
Everything gathered together…
I enjoyed the book. As most of you know, I tend to avoid poetic and allegorical. But this one worked for me. Let me know if you agree.
Please follow and like us: