Getting thoroughly delivered and transformed is simple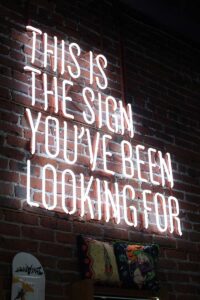 Getting thoroughly delivered and transformed is simple. If you know  or anyone you know or meet wants to be delivered and/or have his or her life transformed, that's an easy problem to solve. In my new miraculous reality books, the hero or heroine goes through this simple process, and then you get to follow what happens to his or her life life.
It doesn't matter if you're a heathen or you actually think you're saved. If you don't know, if you life has never been transformed, if you do not know, that's a simple problem to fix.
The state of being thoroughly delivered and transformed is simple to reach
"So, we've arrived at crunch time. Here's how you get born from God. First, you ask Him to show you your sin. He'll do that. I was appalled when He did it for me. But all He asks is that you turn from that way of doing things toward doing things the way he planned. Once that has happened, then ask Him to forgive you. He will do that if you ask Him to, and you will know it really happened. Then you will want to ask Him to fill you with His Holy Spirit, change you, and be your Lord. He will come into to your life and fix you.
"When He does that, your normal response will be to thank Him, then praise Him, and eventually worship Him. Keep doing that until you're done. Some time in the middle of that, you'll run out of words. Don't stop, just let Him fill your mouth with words. He will speak through you if you simply keep on praising Him. The result will be the most incredible thing you've ever experienced.
"But it all starts by asking Him, 'Show me my sin, Lord.' Does that make sense? Any questions? It really is that simple."
Yes, it is. Jesus is faithful, waiting for you to give Him a true opening to move in your life. After that you listen to Him and do what He wants you to do. If you don't know, ask Him. He will guide you.
You can repeat this procedure any time you think you need to. Jesus never gets tired of you asking for help.
Please follow and like us: