Infinitesimal adjustments throughout for joy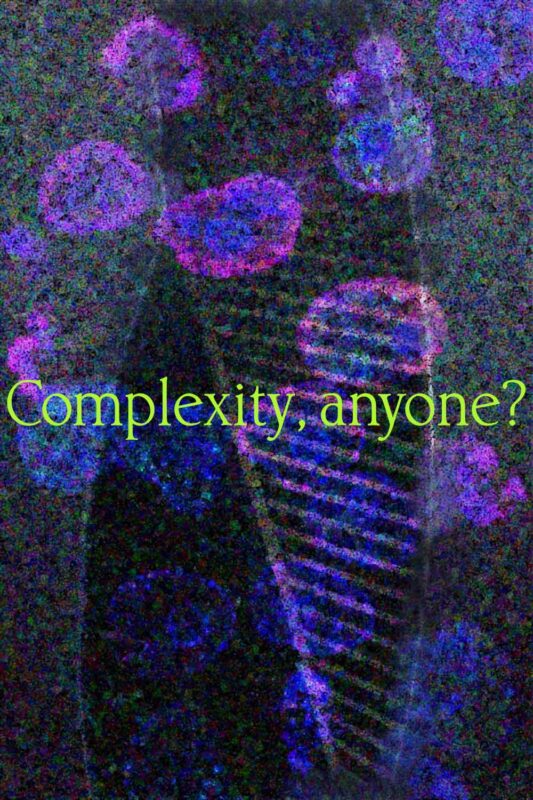 Making infinitesimal adjustments throughout for joy. I've been working with the Lord on a design this morning. He showed me how to work on letter shape adjustments that were too small for me to see. But I could see/feel the results and they were exquisite.
Next I read two articles. One talked about scientists at the Large Hadron Collider discovering modifiers of plastics in the tracks of neutrinos emitted. The other was the discovery of hidden galaxies too far away to be seen by using radio waves to see through a "curtain of dust".
Infinitesimal adjustments throughout provides joy for an almighty, omniscient, omnipotent creator
Then it struck me that this was a signature marker of God's creative output. All humans are the same type, the same kind—yet they are all unique individuals. In the creation, that is one of the characteristics of everything the Lord has created.
He designs with built-in required variations under exquisite control. But there's more. He keeps track of it all, live, in real time, at the same time. [Obviously, I'm using terminology which is inadequate to explain the revelation.]
But this level of creation engages Him on a level which produces love and joy in our Lord. I hate to be so mundane. But, how else does Almighty God be entertained? I'm grateful, as we are the result.
These infinitesimal adjustments throughout engage Him [I want to say fully, but I don't think that's possible] at a level of satisfaction I can barely comprehend. When the revelation poured into me, I could feel Our Messiah smile. What a joy that is!
I asked Him if I would be able to do this in the New Creation. He seemed to almost chuckle. He said, "No, you're not [an inexpressible concept covering infinite immensity]. But you'll be able to understand it and see it on a new level."
"Will I be able to create on that level?"
"Almost, much closer, at the limits of your being."
I almost screamed in joy. I asked, and He said I could share it—but it's really beyond words. I hope and pray you'll see it as well. What a wonderful Lord He is! Alleluia…
{I was just designing a font…}
Please follow and like us: