The Apollus problem is massive today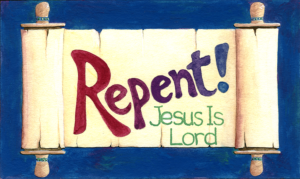 The Apollus problem is massive today, and it's been a major problem since the first century. I've been watching a preacher lately who I enjoy. But, he's really started to bother me. Then the Holy Spirit whispered in my spirit, he's like Apollos.
There it was again. Over the fifty years I've been following the Lord [actually forty nine and a half], this has been the ongoing problem—which has gotten much worse as the church has slid down into irrelevance. It used to be that finding a church with a Godly, spirit-filled anointing was not too difficult. Now, it's virtually impossible to find in many areas.
The Apollus problem is massive but what is it?
Let me quote Acts 18: 14-26 MEV for you: "Meanwhile a Jew named Apollos, born in Alexandria, who was an eloquent man and powerful in the Scriptures, came to Ephesus. 25 This man was instructed in the way of the Lord, knowing only the baptism of John, but being fervent in spirit, he accurately spoke and taught the things concerning the Lord. 26 He began to speak boldly in the synagogue. When Aquila and Priscilla heard him, they took him and explained the way of God more accurately."
If you've ever experienced the way of God more accurately, then you know what I'm talking about. But, sad to say, for the majority of church attendees these days, they can no longer even understand the explanation. Scripture explains it in the next chapter. Acts 19: 1-6 MEV
While Apollos was at Corinth, Paul passed through the upper regions and came to Ephesus. He found some disciples 2 and said to them, "Have you received the Holy Spirit since you believed?"

They said to him, "No, we have not even heard that there is a Holy Spirit."

3 He said to them, "Into what then were you baptized?"

They said, "Into John's baptism."

4 Paul said, "John indeed baptized with the baptism of repentance, telling the people that they should believe in the One coming after him, that is, in Christ Jesus." 5 When they heard this, they were baptized in the name of the Lord Jesus. 6 When Paul had laid his hands on them, the Holy Spirit came on them, and they spoke in other tongues and prophesied.
This describes what Paul had to repair, after what Apollus had taught in Ephesus. He had just left for Acha'ia, and was in Corinth. Paul arrives in Ephesus and finds himself dealing with a church who was taught a pre-Jesus Gospel—the baptism of John the Baptist.
Remember, Jesus said that John was the greatest of the prophets, but less than anyone in the Kingdom of God. Because you enter the Kingdom of God by being reborn and baptized by Jesus with the Holy Spirit.
One of the reasons why it is worse now is that almost all the famous preachers are cessationists—they don't believe it is even possible to get filled with the Holy Spirit any more. One of these famous ones had a conference a while back accusing true believers of being dabblers in a "strange fire", like Eli's evil sons.
It's not strange. It's the way you become aware of and enter the Kingdom of God. I suspect the Lord is weeping over the church like He did over Jerusalem on Palm Sunday.