Links to Fiction Books of David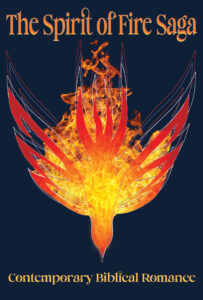 Links to Fiction Books of David has needed a central location. This post provides that. The links cover Kindle, Apple, Barnes and Noble, Kobo, plus various smaller players around the world.
Links to Fiction Books of David
The Spirit of Fire Saga
This is my latest work. It currently [2023] has fourteen novels. It covers a large move of the Lord beginning in the late twenty-twenties with serious social problems in Albuquerque
The Ascended Light series begins the effort
Peace in Chaos — the Messiah's new work begins with a graphic design freshman in college
Peace on the Res — The evil has spread to the Navajo Nation. The Messiah calls young Diné warrior
Peace in Santa Fe — Here the Messiah calls a young pansexual artist to thwart the evil
War on Canyon Road — The enemy fights back in rage >chortle<
The second series deals with the Messiah's plan to build a spiritual fortress in Taos, New Mexico
Truth & Beauty is the second series
Peace in Taos — the Messiah calls a woodworker in his seventies, and gives him a new wife, to build this fortress
Truth & Beauty Village — the Messiah wants a new secure village to support the effort
Truth & Beauty's Anointed Living — but His plan includes offering His life in the Kingdom to any believer, by manufacturing furniture?
The third series has the Lord using what He has built in Minnesota, amongst the frozen chosen [Minnesota's name for nominal religious believers]. The assault on Minnesota Nice
Stillwater Mission is the third series
Chozen Frozen — the Messiah begins by calling a widow in the Episcopal church
Stillwater Battle — the Messiah uses the rage of the enemy to build up his new fortress
Spirit of Fire — the Messiah expands Chozen Frozen's influence to Red Wing, Minnesota
The fourth series is a special work of the Messiah, to correct past wrongs against members of His Bride. The action moves to Northfield, Minnesota. It's a small city dominated by two world-class colleges: St. Olaf and Carleton. This time the Messiah plans to change the culture, politics, and religion of the place.
Northfield Development is the fourth series
The Fiery Spirit — it seems like another gallery tale, but this time it's about a new type of school
Redwing Re•Creation — the Messiah begins his radical rebirths in St. Olaf and Northfield, with His radical new school
Haugean Insurgence — the Lord begins his correction of the Norwegian Lutherans by bringing back radical rebirth
Biblical Reality — the book is in process
There is also a stand-alone novel about a supplier of jewelry and gemstones for all the galleries
Hagiai Gem Hunters: Touches of Beauty — The Lord puts a group of silversmiths together to provide an anointed view of His pretty rocks, that He left for our enjoyment