Review: Arena by Karen Hancock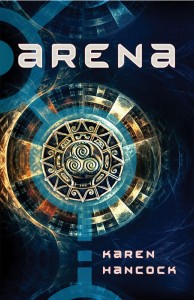 This is an amazing book. I've been told by many that it is one of the best. I don't agree with that. The creativity and inventiveness is truly impressive. But I don't read to be impressed. I read to be edified.
However, it is very good. The allegory is a bit obvious, but the trials all have that ring of truth I look for in Christian speculative fiction. The only reason I didn't give five stars is that the trials are so realistic they are painful upon occasion. I've never liked pain.
It's too dark, not fun!
Please follow and like us: