Review: Bell Mountain by Lee Duigon, Fun story, spiritually weak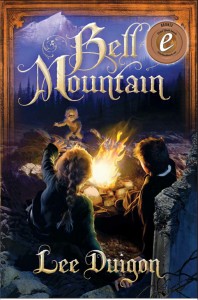 I really enjoyed reading this book. The only quibble is I have no answers about the world in which it takes place. I wanted much more about the politics, geography, economy, personalities, and so on. Everything seemed only mentioned and thin. But then it's a children's story. I hope Lee develops it more. The characters read as young adults most of the time.
I deeply missed a Messiah and the Holy Spirit. It's vaguely, on distant memories, a familiar God, I think–OT mostly. I especially find this troubling because the proposed readership (they say 10 and up) desperately needs pointers to Jesus and not alternatives.