Where's the Lord & His Holy Spirit in fiction today?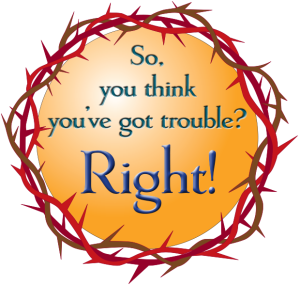 The new wave of powerful Christian fiction is really exciting. I can't talk about how it's manifesting in romance or mystery because I don't read those genre. I would love it if those of you involved in those genre add your comments to this discussion. It is critically important.
The new 21st century Christian fiction is transforming readers
What many Christian authors have either failed to realize or ignored is that we now can write powerful, life-changing fiction which is not toned down by the large publishers. As we prepare for the soon-coming King, we have a golden opportunity to be part of the Final Harvest with our fiction.
Sadly, most of the Christian fiction I read has little part in that.
How can I say that?

Don't I realize how difficult this is?

It will cut into my sales?

How can I reach the non-believer with blatant Christian content?
My answer to all of this is simple:
You are the creative author of your worlds
This post is the result of an article I read this morning about trivializing the Holy Spirit. This problem is rampant in the modern American church: catholic, mainline, evangelical, and pentecostal. It does take nerve to allow the Lord to take control of writing to the extent that he can use it to draw people to Himself. In this age of Christian mockery by our society, are we going to stand for something real and vital?
But it's too preachy!
Nonsense! That's only true if you are a poor writer. My questions to you are simple:
Does your fictional world have a savior?

Is this savior actively working within and through the believing characters in your book (as the Holy Spirit does in reality)?
That's not so hard. The reality of Christianity gives you marvelous gifts to spice up your books: healings, miracles, words of knowledge, words of wisdom, and the rest of the list in I Corinthians 12. Many of them go far beyond magic into amazing. I remember reading with awe about the Indonesian revival in Mer Tari's books where they walked on water (on a raging river in monsoonal flooding) and had supernatural spotlights guiding them through the jungles to minister. Philip was teleported in Acts. Jesus teleported himself and a boat full of disciples across the Sea of Galilee. If you haven't noticed those verses, they're in the Book.
If you have been reading my reviews lately, you know there are several authors producing superb science fiction, action/adventure, and fantasy at this level. I don't read horror or angelic/demonic speculations, but this statement is probably true for them also. As mentioned, I can't comment on romance and mystery books.
The world needs transformational fiction
I've read some. It's marvelous!
Related articles