Christian Historical Romance review: Falcon Heart by Azalea Dabill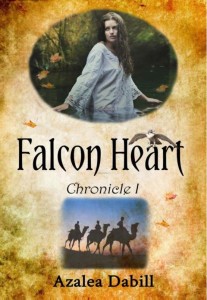 As you know, if you follow my reviews, I don't like romances much, especially historical romances. I originally thought this was a fantasy, but it's not.
On the other hand, it was compelling enough to read it all
More than that, five months later I still remember the story. Believe me that does not happen with every story. The Christianity is added gently and cleanly. So, for what it is, I can recommend it.
I was given a PDF to review with no restrictions.