Free Book: Guy Stanton III's newest, Fallen Ambitions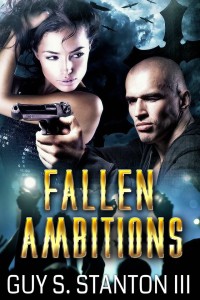 Guy has offered a wonderful incentive to join the Ruach Battle Group and receive its newsletter. He giving away a copy of his newest book, Fallen Ambitions.
I just started it, but it's incredible right away. I'm savoring it, reading it as slowly as I can tolerate.
Get your copy now!
Sign up for the Ruach Battle Group in the banner below. This group is dedicated to the proposition that the Lord is calling authors in Christian Speculative Fiction to help bring in the harvest. The newsletter is weekly.