The Fire: He doesn't care about what you do, but about you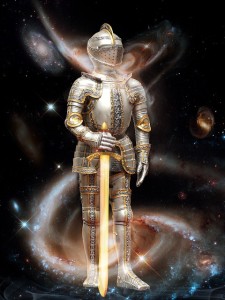 Of course, that's not entirely true. But what you do must come out of obedience to what you've heard talking with the Lord. Your relationship comes first. Here's a quote from John Follette:
So, for what has a man to be thanked? The very first word Jesus says to all those churches in Revelation is, "I know thy works. Now sit down. I have something to say to YOU. Don't come here with your arms filled with all the things you did. That's nice; it kept you busy; kept you out of jail, and some other things. Well done. Good and faithful servant." The emphasis is on the SERVANT and not the works:

What is the work accomplishing in this man while he is engaged in these activities? It produces three qualities:

1. "WELL DONE"—It has to be correctly motivated, and wrought in the power of the Spirit.
2. "GOOD"—In Swedish or Norwegian the word for good, is "God-like". It comes from the same root word. The very thing that has occupied you has wrought in you a God-like quality, which is reflected in your character.
3. "FAITHFUL"—You can be faithful when you can't be successful. It isn't that you are so successful, but you are faithful. On the basis of this faithfulness, you have the quality that He wants to expand in the next age. (Matt. 25:14-30)

If you are selling peanuts, sell them to the glory of God. If you are a carpenter, be a carpenter to the glory of God. If you are washing dishes, wash the dishes to the glory of God. Why? It isn't just washing the dishes—it's the spirit back of it. There are some people never called to go to the mission field, or to preach. (From "Golden Grain")
Our call is to be fruitful, not productive
The work we do comes out of our relationship. Our productivity must be the works He prepared for us to walk in, as the result of His presence within us. Your books will all be burnt up. What will remain is you, the Lord's faithful servant. If that is who you are.