Christian Dystopian Science Fiction: Defier, The Girl Who Stood by Mandy Fender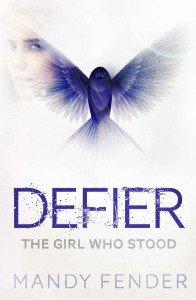 I just gave this a brief review on Amazon: "This was a fun read. It's a bit predictable, but the twists are interesting. The tale is fun–the good guys and gals are admirable. The scenario is exciting. It's good Christian entertainment."
I must have had a bad night. This is an excellent book. I need to expand on this a little (and update the Amazon review). Here's the blurb:
A YA novel inspired by Christian bravery.

When her faith makes her a target, Lennox Winters must leave everything she knows behind and face the harsh truth of what her world has become. The raised scar on her chest reminds her she still has a purpose, but is her purpose worth the sacrifice? With a new Regime taking over America and imprisoning Christians, she must decide what is worth fighting for.

They said her faith would be the death of her, but her faith made her alive.

Back Cover:
Seventeen-year-old Lennox Winters is no stranger to loss. She's lost her parents, her home, and is in constant danger of losing herself. As she struggles with what to believe, she encounters Christ in a way that she cannot ignore. Kept alive by her newfound faith and accompanied by her loyal best friend, Lennox bravely emerges into a world at war on a quest for the truth. Only after Lennox has journeyed through perilous territory, eluded biologically altered predators, and overcomes the most intense of challenges does the real work begin.

What's worth standing for?
[yasr_overall_rating size="large"]
This could happen, depends on the timing of things
This dystopian vision of our future could happen. All of it is possible before the Rapture, the revealing of the AntiChrist, or any of the other markers many are waiting for.
The question is: How will America's believers react when persecution comes?
There is little doubt that much of this is coming soon to America. Is the scenario in the book likely? You'll have to decide that. Regardless, it's a fun ride.
The spiritual level is a solid 4-star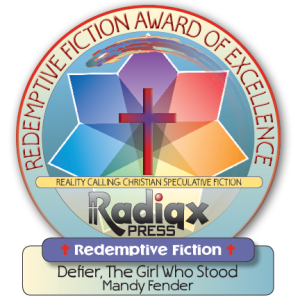 Yes, that means this book gets the Redemptive fiction award of excellence. Believing is presented in a realistic manner, taking into account the world built and story told. Is it mainly redemptive? Possibly, Mandy will have to wait for the response from her readers. But it could be.
The only thing to keep the rating down is the lack of credible presence of our spiritual enemies. This is a good book, fun entertainment, and will not rock your faith. That may be why I had the original reaction. But this is worth reading, and your children should really enjoy it—down to the early teens.
[yasr_visitor_multiset setid=0]