Christian fantasy: The Healer's Rune by Lauricia Matuska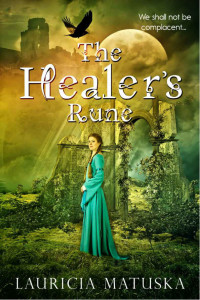 What a fun ride this was. A world in which to escape with enough truth to keep it real. That's what I look for in Christian fiction. This book qualifies.
[yasr_overall_rating size="large"]
Christian fantasy entertainment
This is not redemptive, yet it certainly could be in future books. It's full of magic, danger, realistic characters, and everything else.
The world is well-built, complex, and intriguing. As usual, with a book of this quality, it was hard to leave and I'm really upset that books two and three (or whatever) are not available.
Spiritually, I'll give it a three
We have a Creator God and his Son. It's inferred that this Son did something special, though it isn't clear he's a true savior yet. There's no mention of a Holy Spirit, which is always sad.
But I am very hopeful, going into book Two that Lauricia will take care of all of that. Enough so, that I am awarding her the Christian Religious Fiction award of excellence. To know what that means, you need to read A Spiritual System for Rating Books.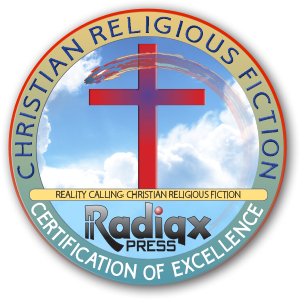 The spiritual level of evil is harder to pin down. It's almost four-star, meaning that I expect some spiritual warfare in the next book. But it may remain a three-star evil and three-star Christian. That is still excellent entertainment in my book. I do hope Lauricia ramps it up to redemptive as the series is completed. She has an excellent start.
[yasr_visitor_multiset setid=0]