Spirit-Filled fiction: The Quest for Paradise by Guy Stanton III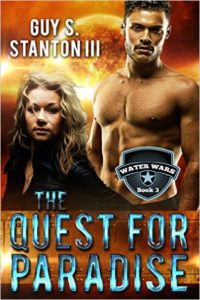 The conclusion of Water Wars is a stunning bit of speculative spirit-filled fiction. Guy gives our brain a workout with this one. No spoilers, you'll need to keep your mind open. After the reality of the Flood with its massive changes to the entire earth, Guy's premise is just another potential wonder to grab hold of.
God is deeply involved with His people
That is true of the lead characters in this book. Samantha had no idea what was coming, but the Lord told her He was in it. We know that Guy is toying with us, but in this book it's more outrageous than most—and that bar is set really high. This book is like the extended epilogue for books one and two, lovingly done like we hoped it would be (though we never would have imagined this).
The world-building is developed even further. The scope of the tale is broadened. The enemy is revealed. The leads from the first two books find closure. It's a rough ride, but what did you expect?
[yasr_overall_rating size="large"]
The award of excellence for Christian Speculative Spirit-Filled Fiction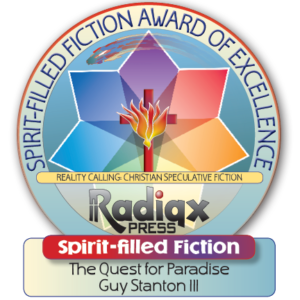 There's no way to avoid the award for this book—as is true in the rest of the series. This is simply outstanding spirit-filled fiction.
Now some of you may be a bit confused, not realizing that I do not judge at all the editorial perfection of the written word. My focus is the story itself and the spiritual content it offers—both good and evil.
Perfect editing and proofing is a worthy goal.
However, in this day and age, many cannot afford the three levels of editing and proofing required. My first books were done traditionally. I had an executive editor, an acquisitions editor, a copy editor, a technical editor, and at least two professional proofers. Still the largest complaints about those books were the typos. I proof my own now, and I think the level of typos is about the same. So, for self-published books, I tell the author what I find, and do not worry about it. If I can read it easily, that's all that matters to me.
[yasr_visitor_multiset setid=0]