What is Christian entertainment?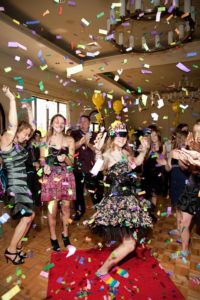 The question of Christian entertainment is crucial as we look at our calling to write. Even if we are writing nonfiction, it won't help much if it's not entertaining.
So, how does this apply to a Christian author called by the Lord to write? The definition of the word talks about amusement or enjoyment. If it's amusement, it may be a waste of time. Amusement has to do with being funny. Enjoyment goes much deeper, and this is what is expected of us.
In fact, it's the third definition of entertaining which seems to apply more to us, as called and anointed authors.
The action of receiving a guest or guests and providing them with food and drink.
Entertaining guests is Christian entertainment for us
We must welcome our readers into a place of enjoyment so we can offer them Truth and reality in a way they can receive. Remember, joy is the core of enjoyment—just as it is the core of the Christian walk. The joy of the Lord is our strength. This spiritual joy is immensely attractive.
How we do this is what we are looking for as we seek the Lord's vision for our calling. If we're not following His lead in our writing, we are wasting our time. I can't tell you how many times that a tight spot in my writing was broken through as I prayed in the Spirit while I was writing.
His call is serious. Praying before, during, and after we write is the key to enabling our books to have power and fruitfulness. We look to Him for inspiration, guidance, direct help, and persistence. That's why Jesus said it was good that He went away, because then He could sent us His Holy Spirit to live inside us and come alongside us to help in our call. If God calls, He provides.
That's the key to creating Christian entertainment
Seeking His face and then allowing the Spirit within to help us as He promised He would. What do you think your call is?