Spirit-filled Superhero Jesus Boy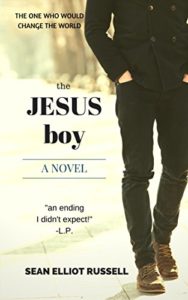 The Jesus Boy by Sean Elliot Russell gives us a wonder. This spirit-filled superhero Jesus boy presents an urban fantasy as an extension of true reality. The wondrous events ring true even though we know this is fiction. It's clearly a teaching vehicle. But the characters portray a reality commonly lost in current churches.
More than that, the characters compel us to look at ourselves—if we've never done that. Several times I found myself reexamining my relationship with the Lord. The whole story lifts up the love of God in the lives of believers and non-believers.
[yasr_overall_rating size="large"]
Here's the blurb:
Joshua Phillips, a fourteen-year-old boy dares to embrace with all of his heart, mind, and strength to follow Jesus. But following the Master isn't without tribulations and trials as the young man faces the growing pressures of his family, his school, and the mysterious girl he begins to court, Lydia Claremont.

As the signs and wonders begin to follow the boy, and as the boy's impact begins to be observed throughout the school and community, there comes the crucible of staying true regardless of his surroundings or circumstances. When news comes about his little brother struggling with an aggressive form of leukemia which seems resistant to Josh's prayers, and when unexpected news about Lydia becomes known to all, there comes the greatest of tests for Josh. Is that which is within Josh capable of changing the world? Will the world be changed or will he be changed by the world? Joshua Phillips is the Jesus Boy.
This spirit-filled superhero Jesus boy presents solid entertainment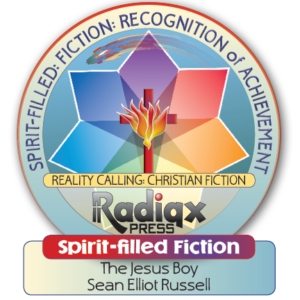 As you know, I'm not often impressed by entertainment. But, Sean made the book a joy on all levels except one. I missed the battle with the enemy. He hinted at it—but, truth be told, I think Sean made a wise decision to minimize the spiritual enemies in favor of "true story" entertainment. Still, the impact of the reality gives real power.
So, with no qualms, The Jesus Boy earned its place in the bookstore and in my heart. Though it satisfied me deeply, I believe it is an exceptional book for teens, youth groups, and the like. Rarely do we find a book this well done with such spiritual strength. This shows us how much can be done with spirit-filled fiction.
[yasr_visitor_multiset setid=0]
Please follow and like us: