A spirit-filled thriller romance from Rosalind Morris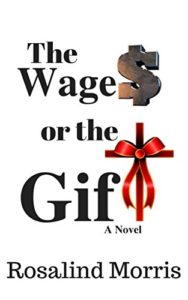 I just finished a spirit-filled thriller romance from Rosalind Morris called The Wages or The Gift and really enjoyed it. That says a lot because I quit reading thrillers a couple years back because of boredom and I've not enjoyed romances since my early teens in the late fifties. But this one is different.
The thriller part is well done, exciting, and tense. The romances [and there are several] are a bit predictable but realistic. Where the book shines, though, comes through the daily walk of the spirit-filled characters within the story. Most Christians do not get to see and experience a powerful walk with the Lord. This book shares that with us well.
The story contains a palpable sense of the presence of the Lord. It's quite possible the slight predictability will not even be noticed by non-believers or nominal believers. The real joy of the story shows clearly here. The trials push hard against everyone, including the reader. The darkness sucks life out of the room. But the light glows with joy.
[yasr_overall_rating size="large"]
The scarcity of spirit-filled thriller romance stories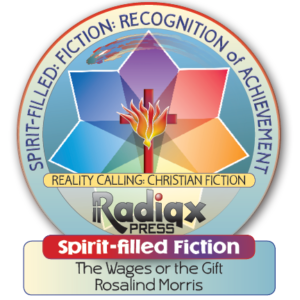 I've talked about this issue repeatedly, in fantasy, action/adventure, and scifi also. Rosalind has given us a gift. For that, she has earned the award for spirit-filled fiction. This story truly blesses the reader, as well as entertaining the same.
As usual, we need to support her work. For a first book, this is very good. There were a few formatting problems for me, but that is not unusual with the iPad version of the Kindle app. Rosalind reassured me and is checking out a couple of issues I found.
But, spread the news far and wide. Here's a thriller which contains Truth and shares reality within an exciting and realistic world. We need to celebrate that. For it to be effective, it needs to be in the hands of non-believers and nominal believers—though it was certainly a blessing to me also.
Rosalind gave me a review copy with no strings, and I'm happy to report, "It's a good book."
[yasr_visitor_multiset setid=0]
Please follow and like us: