Becoming one with our Messiah —communion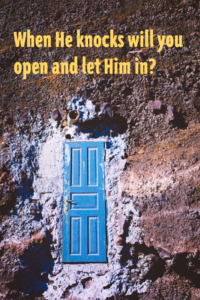 We really all have one purpose: Becoming one with our Messiah —communion. Everyone has all these things to do. But everything remains busywork except for that one thing we can't do. Only Jesus can bring us into communion. All we do to participate seems foolish. We offer ourselves.
"I urge you therefore, by the mercies of God, that you present your bodies as a living sacrifice, holy, and acceptable to God, which is your spiritual worship." ‭Romans‬ ‭12:1‬ ‭MEV‬‬ (modified)
Becoming one with our Messiah —His plan for us
The Lord's plan shows clearly in His priestly prayer (John 17). He didn't pray for the world, but for those who were His—and those of us who believe because of what the Holy Spirit used them to write to us.
""I do not pray for these alone, but also for those who will believe in Me through their word, that they may all be one, as You, Father, are in Me, and I in You. May they also be one in Us, that the world may believe that You have sent Me." ‭‭John‬ ‭17:20-21‬ ‭MEV‬‬
But, it can't be done by you, me, or anyone alive on the planet today. All any of us can do seems too simple. I or you are given the grace to open the door when He knocks—and even that results from the nudge of the Holy Spirit. If any of us does that, He will come in and dine, sup, fellowship with that person. Becoming one with our Messiah results when He moves in with us.
Even then, He does it all. Paul shared that with us: "For God is the One working in you, both to will and to do His good pleasure." ‭‭Philippians‬ ‭2:13‬ ‭MEV‬‬—both to will and to do. The Lord first makes us willing—then He makes us able, as we lean on Him, trusting Him to bring it to pass.
Let Him in to do His work within you!