Staff of Light beta is ready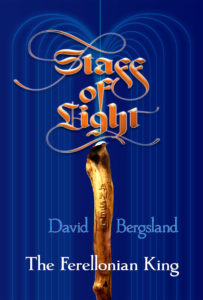 If you're interested in helping me by reading the Staff of Life beta version, I really need some feedback. Please let me know. I'm hoping for an Easter release.
The Staff of Life beta version is available
Here are the beginnings of a description. This takes place in a unique, thoroughly built world.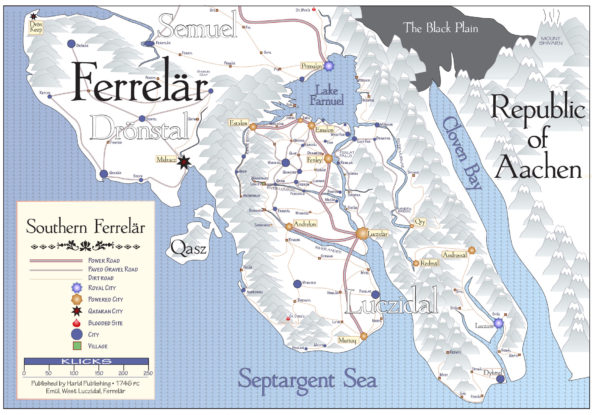 The kingdom is well developed, but it's missing most of our modern technology. Here's a link to an old gazetteer.
Joen's young life has had trouble. He watched Shield warriors trash his father's cabinetmaking workshop. His mother is raped and killed at the market in his hearing by church warriors. His youthful actions are responsible for killing his father. The entire kingdom of Ferrelär is in upheaval. Then he hears Lord Ansél has amazing plans for him.

Raqhel feels forced to flee the palace—not knowing her life's in danger. Really? They want to kill her! How can a princess survive in the real world, outside the palace? She has little or no practical knowledge. What can she do?

Will the Primate completely kill the Known? Can these two youths help each other recover from their grief and anger? Will Ansél deliver the Kingdom?

Get caught up in the drama and romance of this wondrous world

This all takes place in a strange, yet familiar world—where the people live and work under the thumbs of royalty, the rich, and the Anselan church. The tale focuses on the lives of a strange group of people called the Known by themselves—who are almost totally unknown in society at large. However, the Primate of the traditional church knowns them, hates them, and is trying to kill all of them before they spoil his plans.

The king is weak and unknowingly controlled by forces of evil. Their influence is rapidly growing throughout Ferrelär. It's a nation filled with beauty and horror, love and hate, hope and despair.
Please follow and like us: