The miraculous reality genre requires a new way of thinking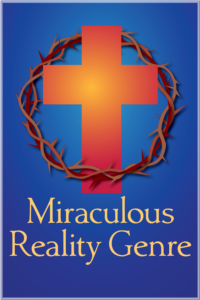 The miraculous reality genre requires a new way of thinking. I just read what I consider one of the best Christian fantasies of the past five years. I was rereading the original book to refresh myself before I read book two, just released.
The writing is impressive, with solid, interesting characters, in a well-built world. Yet I finished the book exhausted. What the lead characters have gone through was almost nauseating at times, yet very well done, exciting even. Yet, the result was the worldly thud.
I was pondering why this was so. I don't have that problem with my books, or those of Jeffrey McClain Jones. In fact, Jeffrey's books have helped me make the radial switch to Miraculous Reality. There are some others. Vance Kessler's My First 10,000 Years in Heaven causes the same reaction. But then, the Lord showed me what the difference is.
The miraculous reality genre requires a new way of thinking
Remember, my goal is to share the reality I live with everyday in the lives of my characters. For example, I just went through a major spiritual battle around my new book. I slipped back into my chronic, life-long depression [which the Lord has healed recently]. I was fighting confusion. The hot water heater failed, and I have to remove the wall to wall carpeting in the basement. You know the routine. I had a heart-to-heart with the Lord. I may have mentioned I was nearing the end of the rope, or similar meaningless threats.
Then, yesterday He responded. In a matter of a couple of hours, He blew away the depression and confusion. He led me to a wonderful plumber [I know no one here in New York]. And supplied people to help remove the carpet [without me asking anyone]. Miraculous victory, from the Lord, and I ended up the day in worship to my wonderful Lord and King.
This is why my fantasies don't have the dark depressing struggles. There are severe trials, massive changes, and spiritual battles to be fought. But day by day, week by week, month by month, year by year, decade by decade, He always brings me through to victory. I can count on that, always.
My plots don't move from disaster to tragedy to unending pain, but always to the Lord's love and deliverance
My goal, and my hope, is that reading my latest novels will repeatedly bring you to worship and joy. I mean for them to be edifying. That to me is the new thinking of the miraculous reality genre.