I'm genre hunting trying contemporary christian fantasy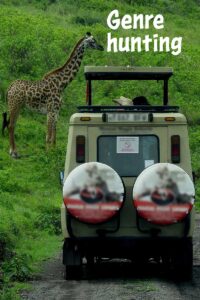 I'm genre hunting trying contemporary christian fantasy and it's a hard sell. Urban fantasy has far too much worldly stuff. Christian contemporary doesn't normally have spiritual warfare and miraculous events. Paranormal implies that you really have no idea how to defeat demons [which is really simple and easy]. Most of the other fantasies use medieval settings.
But these books are Christian Contemporary with the normal miraculous life of a modern charismatic or pentecostal, with a very compressed time frame, because we all know the Lord is pulling us out soon. The really fun thing is the compressed time frame makes these books, fun, uplifting, amazing, and all kinds of wondrous expletives. Yet, except for the compressed time, the books just depict reality. (Well, OK, there are a few miracles which are at the walk on water level.)
So, I'm genre hunting contemporary christian fantasy
I can testify that the events in these books are what I have experienced in the past fifty years. It's just that I have written five books taking place in the near future that cover barely over four years. It other words, I'm using Biblical time compression.
In something else I wrote recently, I mentioned that Elijah's life is covered in a couple chapters, Elisa's in about the same. Acts of the Apostles covers thirty years in 28 chapters. Revelation covers over 2000 years in twenty chapters or so. That's why I say I'm using Biblical time compression.
For the contemporary church today, most churchians consider being born again, filled with His Holy Spirit, healings, miracles, prophecy and all the normal parts of modern spirit-filled living to be fantasy. I know they're not, because I have lived that way since 1974 when I met the Lord and my life was completely transformed.
So, what would you think if you saw a book labelled Contemporary Christian Fantasy?