Called by the Lord to write?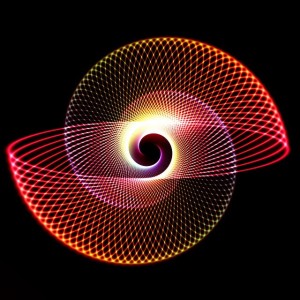 Called to write? Maybe. But you better be certain. Make sure you know what your call is. Mine, for example, is not a call to write, but a call to teach. With my personality and talents, writing is simply one of the better ways to express myself. But I am very aware that I feel more fulfilled and satisfied when I am teaching scripture to people—one person or 500, it makes no difference to me. So, I'm not called to write, but to teach within and for the Kingdom of God.
What is your true calling?
In the past six years, since I began working online full-time as an author, writer, and publisher in 2009, I have met hundreds of authors, book designers, and publishers. Many of them have a vocation of writing. In other words, writing is the means by which the Lord intends them to make a living. Very few have a call to write, where the stories written transform the lives of their readers.
We need to understand that our vocation is commonly very different than our calling. My vocation is font design. Most of you know that I do this. But you may not know that this is the way the Lord blesses me for my income. Even in my vocation my calling comes through. My best selling book is Practical Font Design. The video course I have of this book on Udemy is also doing well. Both of these efforts do much better than the actual fonts I design, though they also sell well. God has surely blessed this area of my life.
But my call to teach colors my entire life
So, my question to you is what is your call and what is your vocation? More important, how serious do you take the Lord's sovereignty over your life? For me, the core of my faith is found in Romans 12:1.
"I urge you therefore…, by the mercies of God, that you present your bodies as a living sacrifice, holy, and acceptable to God, which is your reasonable service of worship. Do not be conformed to this world, but be transformed by the renewing of your mind, that you may prove what is the good and acceptable and perfect will of God."
‭‭Romans‬ ‭12:1-2‬ ‭MEV‬‬
This where your search for your calling and your vocation must begin. You present your self [body, soul, and spirit] to the Lord as a living sacrifice. Sacrifices are to be killed and given to the Lord in worship. But we are not called to kill ouselves. Instead, we are called to recognize the reality we are [often the word reckon ourselves] dead within our unity to Jesus. Paul talks about this a lot in  Romans 6.
"Do you not know that we who were baptized into Jesus Christ were baptized into His death?
Now if we died with Christ, we believe that we shall also live with Him,
Likewise, you also consider yourselves to be dead to sin, but alive to God through Jesus Christ our Lord."
‭‭Romans‬ ‭6:3, 8, 11‬ ‭MEV‬‬
We are no longer our own
We have been bought with the price of our freedom by Jesus on the cross. Like anyone in the Kingdom, we serve at the King's pleasure. So, once we have settled this in our mind and spirit, we turn to our King and Lord asking, "What would you have me do?"
Scripturally, we know we are to live quietly, working with our hands to serve others by the power of the Holy Spirit. The question becomes, "Where would you have me serve?", in addition to the first question of what are we to be doing. Out of this spiritual quest to discover the Lord's plan for our lives come both our call and our vocation. They may be the same, or they may be different, as mine are. But you need to know [or learn] His vision for your life. Then you can more easily cooperate with His efforts on your behalf.
For it is all His work, done in and thriough us. Get with the program people!
Please follow and like us: